The North Face is known for making stylish jackets, which is demonstrated again with the winter-ready Gotham III. For a reasonable $300, it checks most major boxes including a stout weatherproof build, impressive warmth, and great durability. The jacket is heavy and bulky, but that shouldn't be a major concern for most city slickers. If you spend your winters in especially cold places like Chicago, Boston, or New York, the Gotham is a great everyday piece. Below we outline our experiences with the Gotham III. To see how it stacks up against the competition, see our article on the best winter jackets.
 
---
Table of Contents
---

Performance
Warmth
With a healthy dose of 550-fill-power down and a thick nylon shell, The North Face Gotham III is built for the depths of winter. Throughout our testing, we found that the jacket kept us cozy and effectively blocked out the elements even in frigid temperatures. In fact, we've worn it below freezing with just a t-shirt underneath with no issues, and the fit leaves ample room for layering should you decide to take it colder. Further, we really like the built-in neck gaiter: it's a nice touch for taking the sting out of biting cold or wind and sits comfortably and unobtrusively behind your neck when not in use. In practice, we found that sliding it on provided a good boost in warmth (it can even cover your nose) and the soft and stretchy fleece-like material was very cozy against the skin.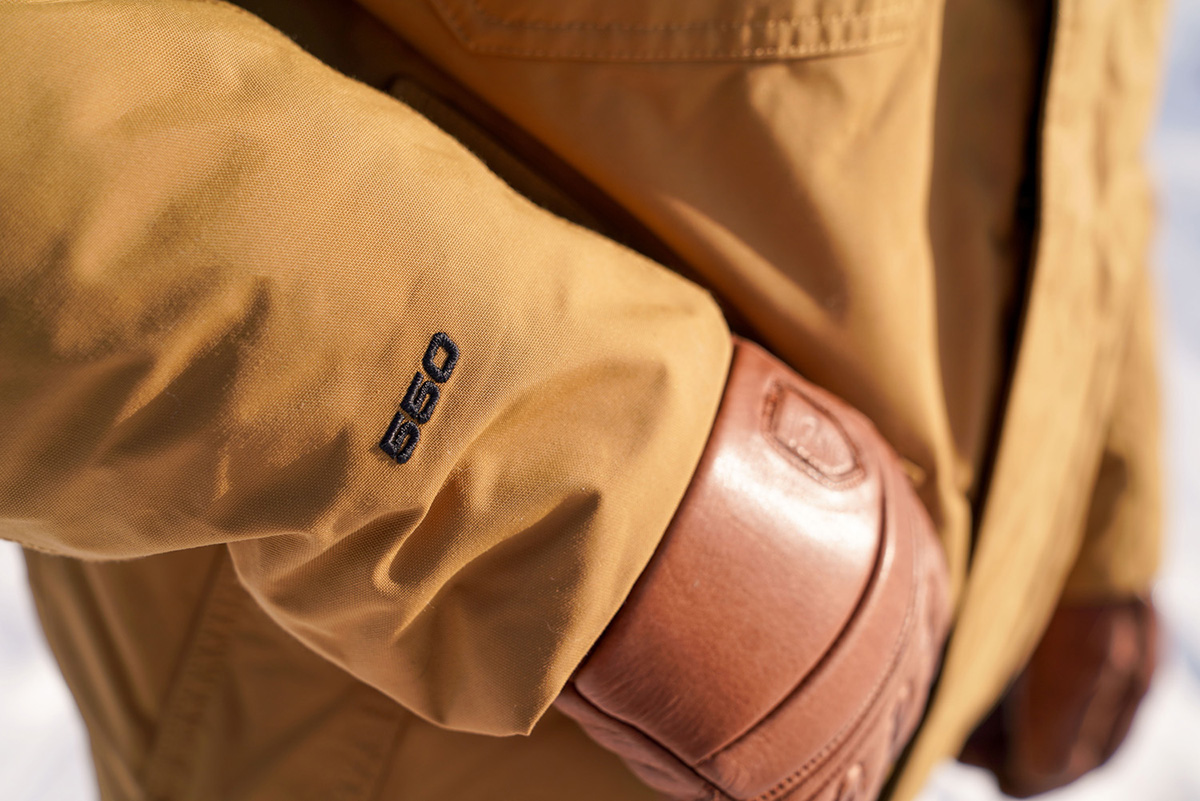 It's worth noting that the 550-fill-power down is low compared to more performance-oriented winter jackets, and even when stacked up against most casual models. For example, the REI Co-op Stormhenge Down Hybrid (850-fill), Patagonia Tres 3-in-1 Parka (700-fill), and Marmot Fordham (700-fill) all use higher-quality down. What does this mean for you? In short, premium down provides more warmth for the weight and greater packability. As a result, the Gotham is quite heavy and bulky (more on this below), but this shouldn't be a major concern for most casual users. To accurately compare the Gotham's warmth to that of other jackets, it would be helpful to know the fill weight (the amount of down in the piece), but unfortunately The North Face—like many other winter jacket brands— doesn't provide this spec.
Aside from down fill, the Gotham's burly exterior shell fabric also is a major contributor to overall warmth. The jacket almost has a canvas-like feel that's excellent at blocking out wind, which in turn helps you retain body heat. Simply put, it's a tank in cold winter gusts. We wore the jacket while snowshoeing on exposed ridgelines in the North Cascades and during a record-breaking snowstorm in Seattle and came away extremely impressed. All things considered, the Gotham is a great commuting/casual jacket for places like the Midwest and East Coast of the U.S. where winter can be bone-chillingly cold.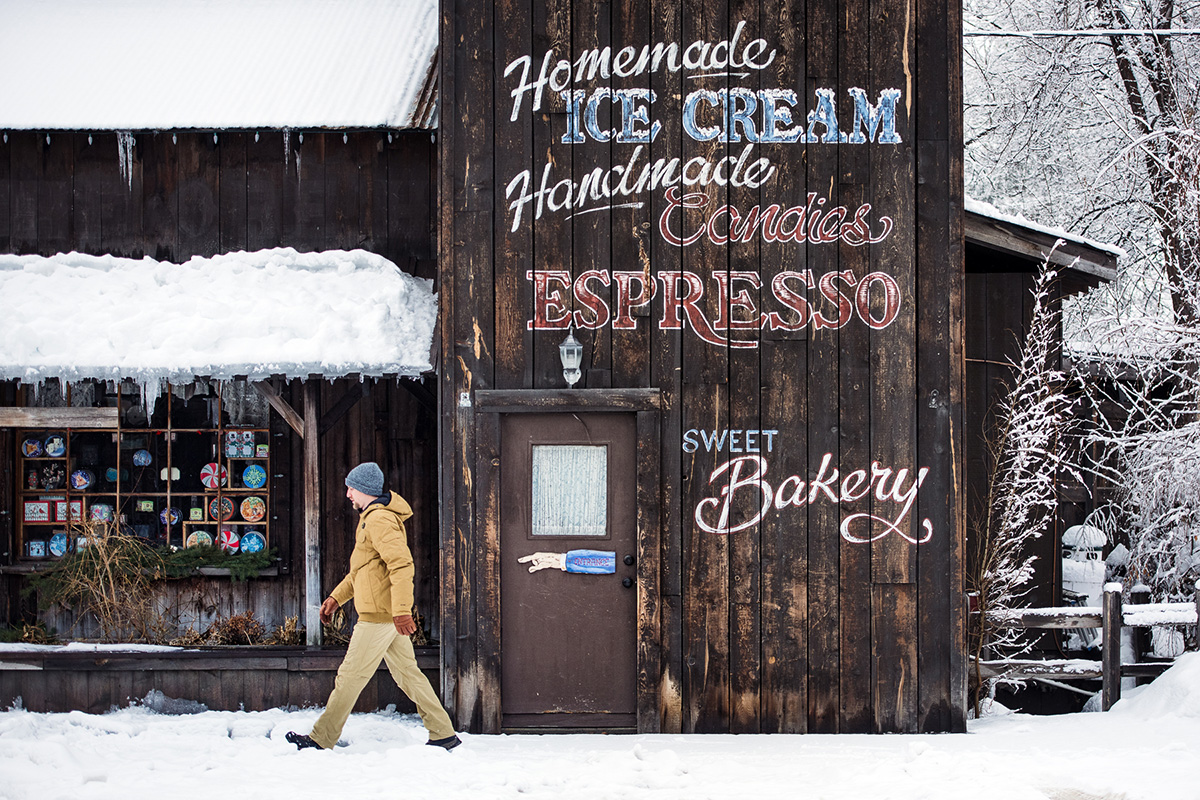 Water and Wind Protection
Featuring a 2-layer DryVent shell and sealed seams, the Gotham III is waterproof and provides a very capable barrier against snow, rain, and wind. It can handle tough winter storms without soaking up moisture, which is an important consideration as down loses its ability to insulate when wet. Wind protection also in superb—with its burly shell and healthy amount of down fill, this is one of the most windproof winter jackets we've tested. However, it's worth noting that the Gotham doesn't have a durable water repellent (DWR) coating on the outside, which is a strange omission. Most modern waterproof and water-resistant jackets have DWR, which helps moisture bead off the surface more readily. We're not sure why The North Face chose to leave this out, but to be fair, it doesn't have much of an impact on performance.

Comfort
The Gotham III scores high in the comfort department. The interior lining is soft to the touch and cozy enough to pair with just a t-shirt or thin baselayer underneath. The generous fit and thick fabrics do add weight and make the jacket feel notably heavy while you're wearing it, but that's somewhat expected with such a warm winter piece. If you're instead looking for that light, puffy jacket-like feel, we recommend looking at alternatives like Patagonia's Fitz Roy Hoody or Rab's Neutrino Pro.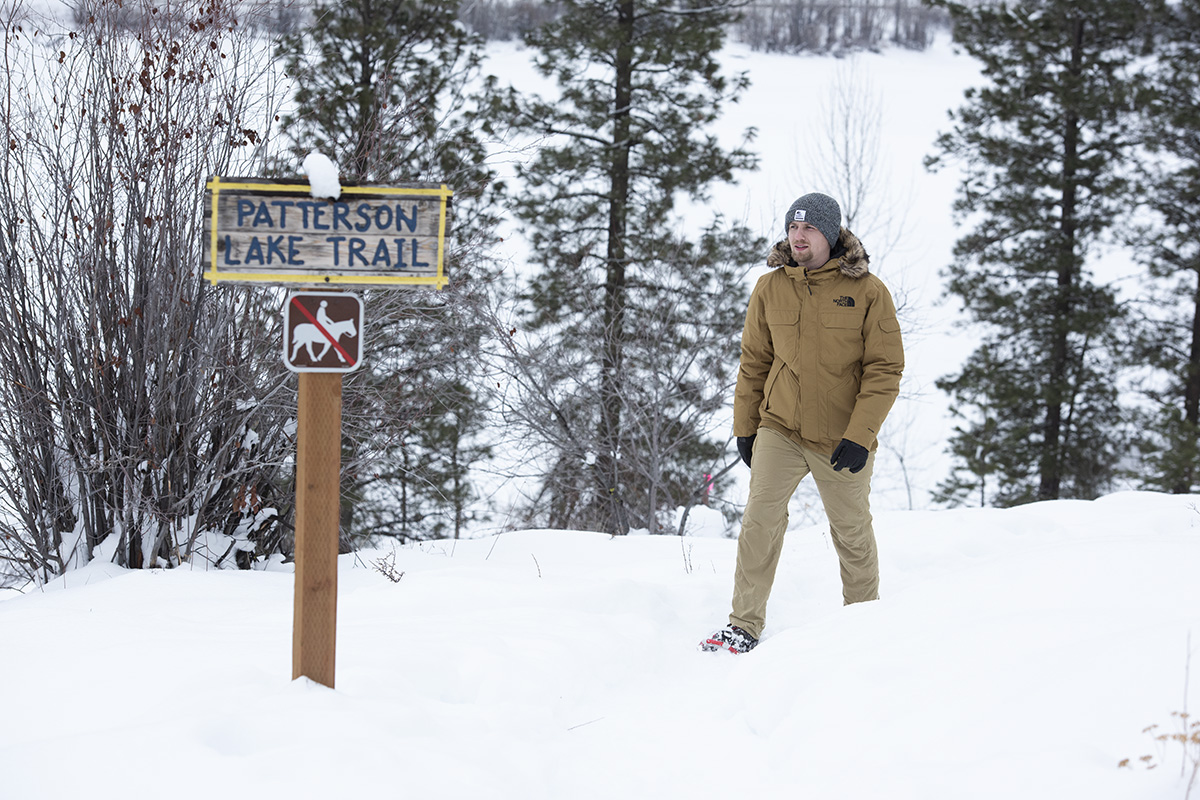 Features
Hood
One of the most distinguishable features on The North Face's Gotham III is its faux fur-lined hood. In theory, the inclusion of fur adds some warmth around your face, but we weren't big fans of the bulky collar and removed it very early on (it easily snaps on and off). If you like the look, however, it's a nice touch. The hood itself is roomy and fits decently well but has only limited adjustability via a drawcord at the front.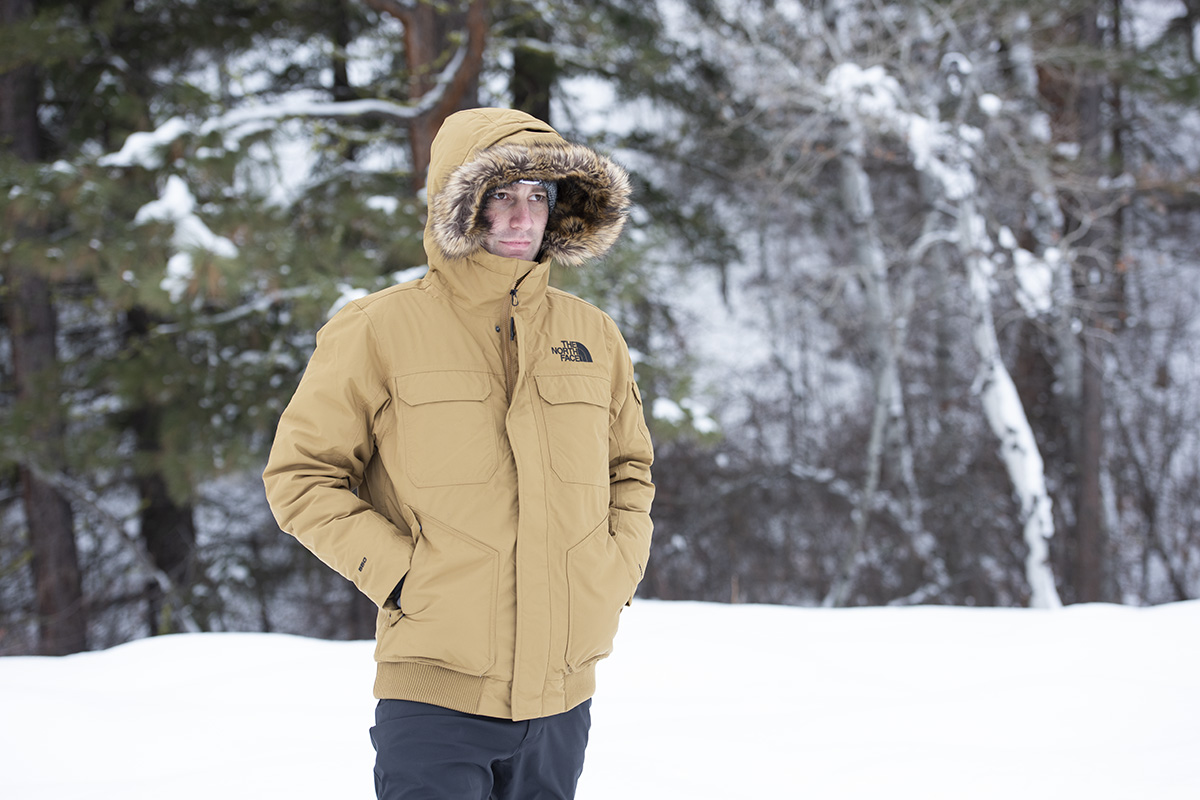 Cuffs
We were pleasantly surprised with the Gotham's cuffs. The unique herringbone design is reasonably soft, constricts nicely over the wrists to seal out air, and has good elasticity in case you want to wear winter gloves underneath. Many other winter jackets—including the REI Stormhenge and Marmot Fordham—feature Velcro at the cuffs, but unfortunately the Gotham's aren't adjustable. This wasn't too big of a problem, though, and we found that the amount of stretch was sufficient.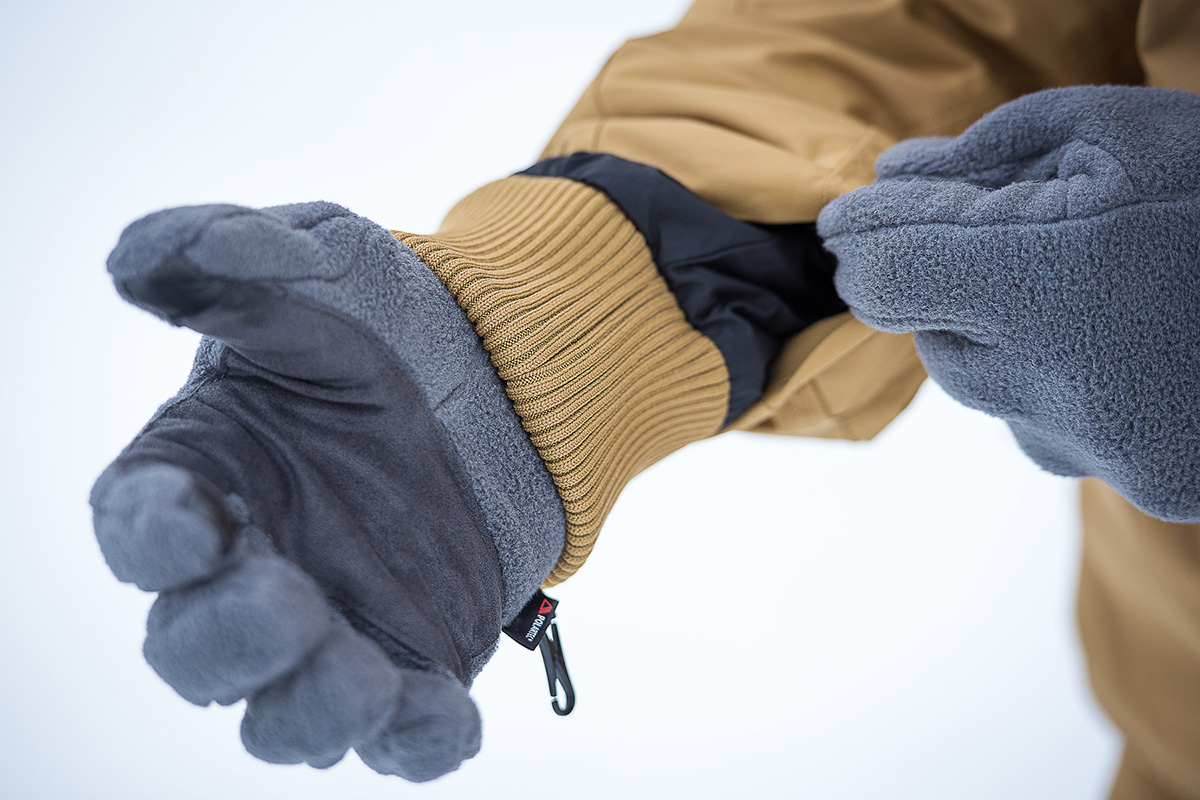 Pockets
With a total of six pockets, The North Face Gotham III has a tremendous amount of storage space. This includes two large handwarmer pockets, two outer chest pockets, an internal media pocket with a hole for headphone cords, and an upper arm pocket. In our opinion, this may be overkill and we were never able to use all of the storage, but it does contribute to the jacket's trendy looks and casual appeal. And the hand pockets do have a fleece lining, which makes them reasonably comfortable without gloves.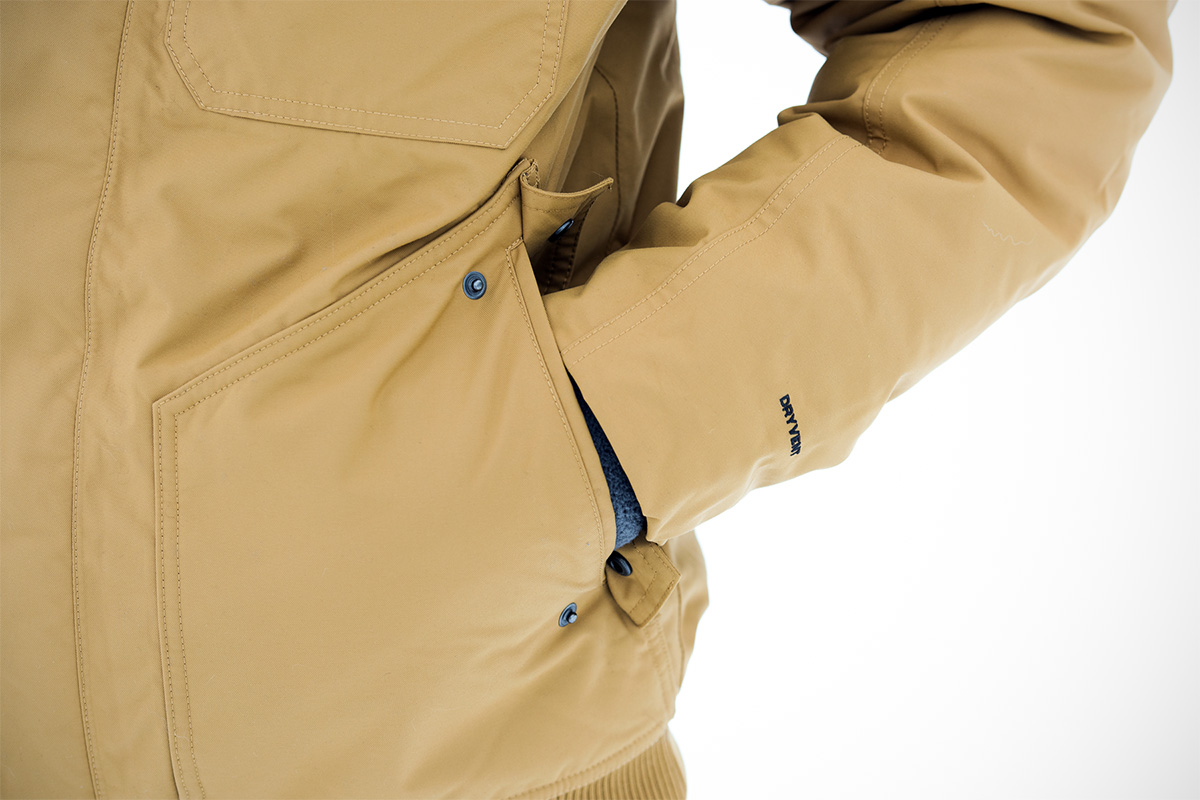 Length
The North Face Gotham III measures 29 inches (73.6 centimeters) at the back, which is very functional for casual use. The jacket sits below the hip for added warmth, but isn't quite parka-length and therefore still easy to walk and move in. If you're looking for more length, The North Face does make the Outerboroughs Jacket (33.5 in.) and McMurdo Parka (31.75 in.) which have similar styling but fall about mid-thigh.

Construction and Durability
We don't always have rave reviews about The North Face jackets when it comes to durability, but the Gotham III impressed us here. The jacket has proven to be extremely hardwearing and tough, with no notable wear or issues throughout its testing. It's worth mentioning that The North Face doesn't provide a denier spec (a measurement of fabric thickness) for the Gotham, but it's much more confidence-inspiring than lighter nylon performance pieces with visible down baffles. All in all, this is one burly jacket that should last for many seasons of winter use.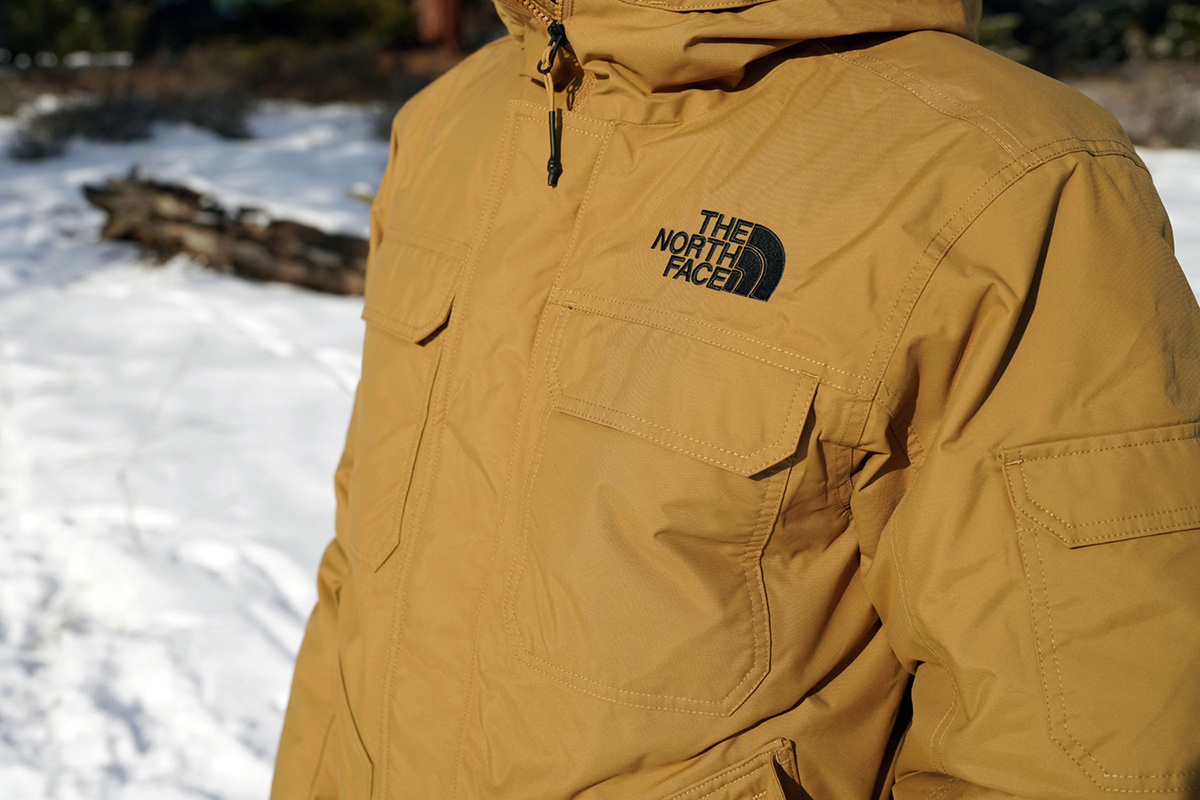 Weight and Packability
At 3 pounds 1.6 ounces, the Gotham III lands on the heavy end of the winter jacket spectrum. Much of this is due to the thick shell material, but the lower-quality, 550-fill-power down has an impact too. To reiterate, weight isn't nearly as big of a concern in the casual realm as it is for performance use, but this is a hefty and bulky winter jacket nevertheless. Predictably, packability isn't a strong suit either. Taking the size and materials into account, the Gotham takes up a lot of space in a closet or suitcase, doesn't pack down into any of its pockets, and doesn't come with a stuff sack. If compressibility is a concern, we recommend looking elsewhere. For a warm winter jacket that still manages to pack down relatively small, we like the Rab Neutrino Pro (1 lb. 4.6 oz.).

Fit and Sizing
Over the years, we've found many of The North Face's jackets to run baggy and large, and the same holds true for the Gotham III. This isn't necessarily a bad thing—the Gotham has a roomy fit that is comfortable and allows for ample layering underneath. We ordered our typical size medium and the fit was good overall, but we wouldn't have wanted it to be any larger. It's worth noting that the jacket has no adjustability at the waist in the form of a hem drawcord or cinch, but the ribbed knitting at the bottom has a good amount of elasticity and seals air out.

Sustainability
The North Face has made notable inroads on the sustainability front recently, and the Gotham III is a nice example. Specifically, the jacket uses down fill that's certified to the Responsible Down Standard, which ensures the geese were not force-fed or live-plucked. The jacket also boasts a 100-percent-recycled nylon shell and lining and PFC-free DWR coating (perfluorocarbons are known to be harmful to the environment). Added up, we really appreciate the brand's efforts toward creating a more sustainably built collection.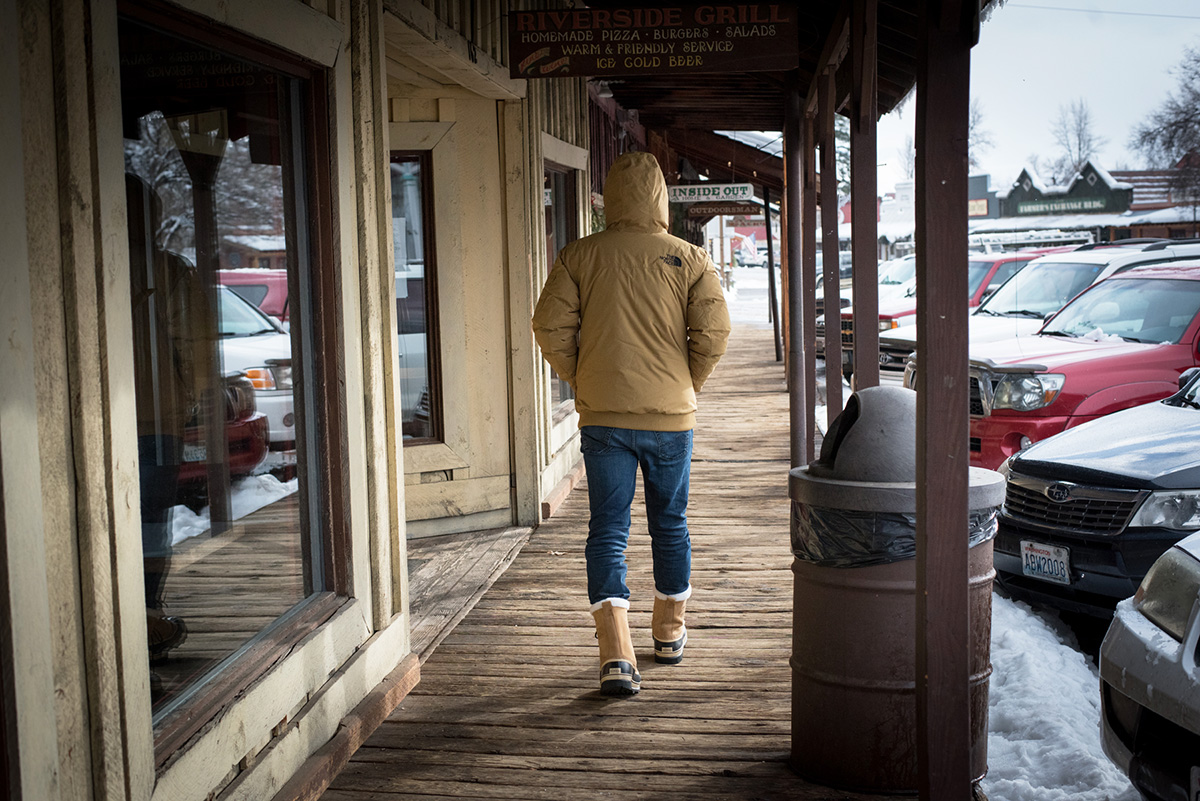 Women's Version of The North Face Gotham
We tested the men's Gotham III for this review, and The North Face does make a women's Gotham Parka as well. However, the women's version differs significantly from the men's: the shell isn't waterproof (it has more of a traditional down parka look with visible baffling and a 33-in. cut), doesn't have any chest pockets, and costs $50 less at $250. Without the thick outer shell, the women's jacket also is considerably lighter at 1 pound 11.9 ounces. Both use 550-fill down, but otherwise the designs are notably different. In other words, if you're considering the women's-specific Gotham, much of what we reviewed here unfortunately doesn't apply.

What We Like
The Gotham III is warm, waterproof, and offers great wind protection. All in all, it's a burly jacket built for the depths of winter.
Clean styling and nice colorways make this a great everyday piece for the city.
Well-built and durable with tons of storage. 

What We Don't
At 3 pounds 1.6 ounces, the Gotham is heavy and bulky—a far cry from the lightness of more performance-oriented winter jackets on the market.
The 550-fill-power down falls toward the low end of the spectrum, even in the casual realm.
Fit runs a bit baggy and large. This is good for layering, but if you prefer a slim, athletic fit, you should look elsewhere. 


Comparison Table

The Competition
The North Face Gotham III offers a great mix of warmth, weatherproofing, style, and value. In the same category, we've been very impressed with REI Co-op's Stormhenge, which recently received an update with synthetic fill in moisture-prone areas, a longer cut, and additional storage. Compared to the Gotham, the Stormhenge is considerably lighter at 1 pound 15.8 ounce and more performance-oriented with features like a draft tube at the neck and pit zips. It also uses higher-quality 850-fill down and a thinner shell fabric, which helps keep weight low and packability good but doesn't block wind quite as well. In testing, we found that both jackets provided similar warmth (the REI felt a tad warmer to us, although we were more active when wearing it). The Gotham has a decidedly casual slant and is built more for urban use—unlike the Stormhenge, which can pull double duty as a backup ski jacket—but both are popular and well-built jackets for under $300.
In the casual winter jacket category, the Marmot Fordham is another standout. Like the Gotham III, the Fordham features a thick and waterproof outer shell, flapped chest pockets, and a decidedly urban look and feel. However, the Fordham uses higher-quality 700-fill-power down, comes in lighter at 2 pounds 11.8 ounces (around 5 ounces less than the Gotham), and boasts adjustable Velcro cuffs and an elastic drawcord hem. Fit-wise, the Fordham is notably more slim than the roomy Gotham, and the Marmot is a bit more streamlined overall. Both are solid winter pieces at great price points ($300 for The North Face and $325 for the Marmot), but we prefer the Gotham for the ability to layer up when the temperature dips.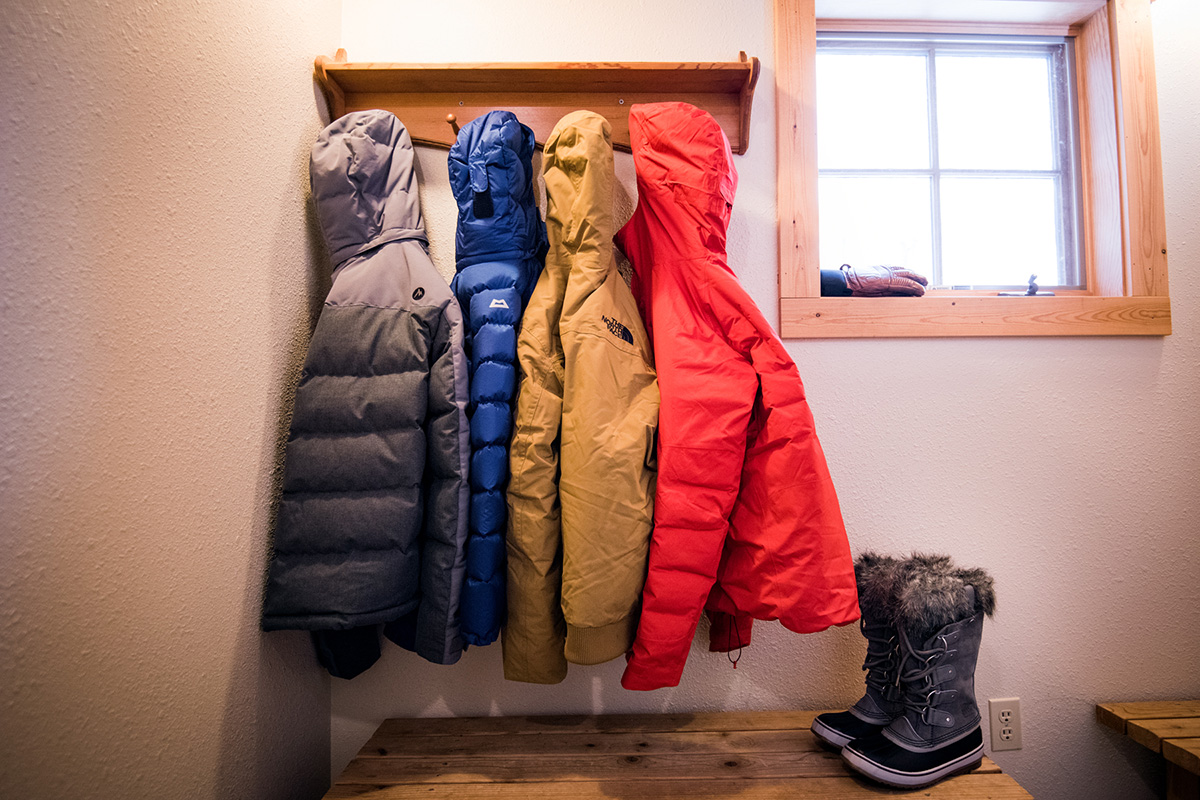 If you like the look of the Gotham III but want something a bit more classic, the Kuhl Arktik Down Parka is a nice option. Unlike the canvas-like build and 550-fill down of the Gotham, the Arktik uses faux leather and more premium 800-fill down, giving the jacket a high-end look and feel. That said, weather protection is a little lacking: the Arktik only uses a water-resistant (rather than waterproof) fabric with a polyurethane and wax coating (it does fine in light to moderate snowfall, however). But the real clincher for us is cost: at $499, the Arktik is quite a bit pricier than The North Face. In the end, both are excellent casual winter pieces, but we give the edge to the cheaper and more weather-worthy Gotham.
From within The North Face's own lineup, two final jackets worth considering are the Outerboroughs Jacket and the McMurdo Parka. The Outerboroughs is very similar in look and feel to the Gotham with a thick outer shell, 2-layer DryVent waterproofing, ample storage, and removable faux-fur collar around the hood. The biggest difference is length: the Outer Boroughs is a significant 4.5 inches longer down the back, which translates to better leg coverage and added warmth for a significant $150 bump in price (and a considerable weight penalty of around 12 oz.). It's up to you whether the added protection is worth those tradeoffs.
Last but not least, the McMurdo Parka—named after the Antarctic research station—is very warm and shares a similar thigh-length cut as the Outerboroughs (it measures 31.75 in., which is a couple inches shorter than the Outerboroughs). Again, weight increases to a fairly hefty 3 pounds 4.6 ounces, but it's the more affordable alternative at $350. Like the Gotham, the McMurdo uses fairly low-quality down (600-fill), sports a 2-layer DryVent build, has a removable faux-fur collar, and has a decidedly urban look and feel with a thick canvas shell and large pockets. In the end, if you like the Gotham's style and waterproofing but run cold or need even more coverage, the McMurdo is a nice option and much more affordable than the Outerboroughs.
If you're thinking about buying gear that we've reviewed on Switchback Travel, you can help support us in the process. Just click on any of the seller links above, and if you make a purchase, we receive a small percentage of the transaction. The cost of the product is the same to you but this helps us continue to test and write about outdoor gear. Thanks and we appreciate your support!
Depending on the seller, most products ship free in the United States on orders of $50 or more. International shipping availability and rates vary by seller. The pricing information on this page is updated hourly but we are not responsible for inaccuracies.
Read More From Switchback Travel