Rossignol's popular Experience 88 Ti is a capable and confidence-inspiring all-mountain design. We gave the ski an extended look throughout a fun winter in the Pacific Northwest and found that its stiff yet poppy build and moderate width are best-suited for riders who like to move fast on groomers and in firm conditions. In other words, while it can get bogged down in the deep stuff, the Experience is versatile enough to be a daily driver in areas that aren't known for serious snowfall. Below we break down our impressions of the Experience 88 Ti. To see how it measures up to the competition, see our article on the best all-mountain skis. 
 
---
Table of Contents
---

Hardpack Performance
Simply put, the Rossignol Experience 88 Ti is purpose-built for charging hard on groomers. With the latest model, Rossignol made a conscious effort to lighten the ski with their Air Tip VAS, which is designed to reduce swing weight and better absorb impacts. Further, Rossi took a minimalist approach to stiffening the skis with a strip of Titanal inserted vertically down the middle (in contrast to multiple layers of metal laid horizontally). But despite these changes, the ski still likes to rip. Throughout testing, my 180-centimeter version felt extremely solid and completely planted, and it was very easy to trust right out of the gate. In short, it's the kind of ski that doesn't feel like it has a speed limit.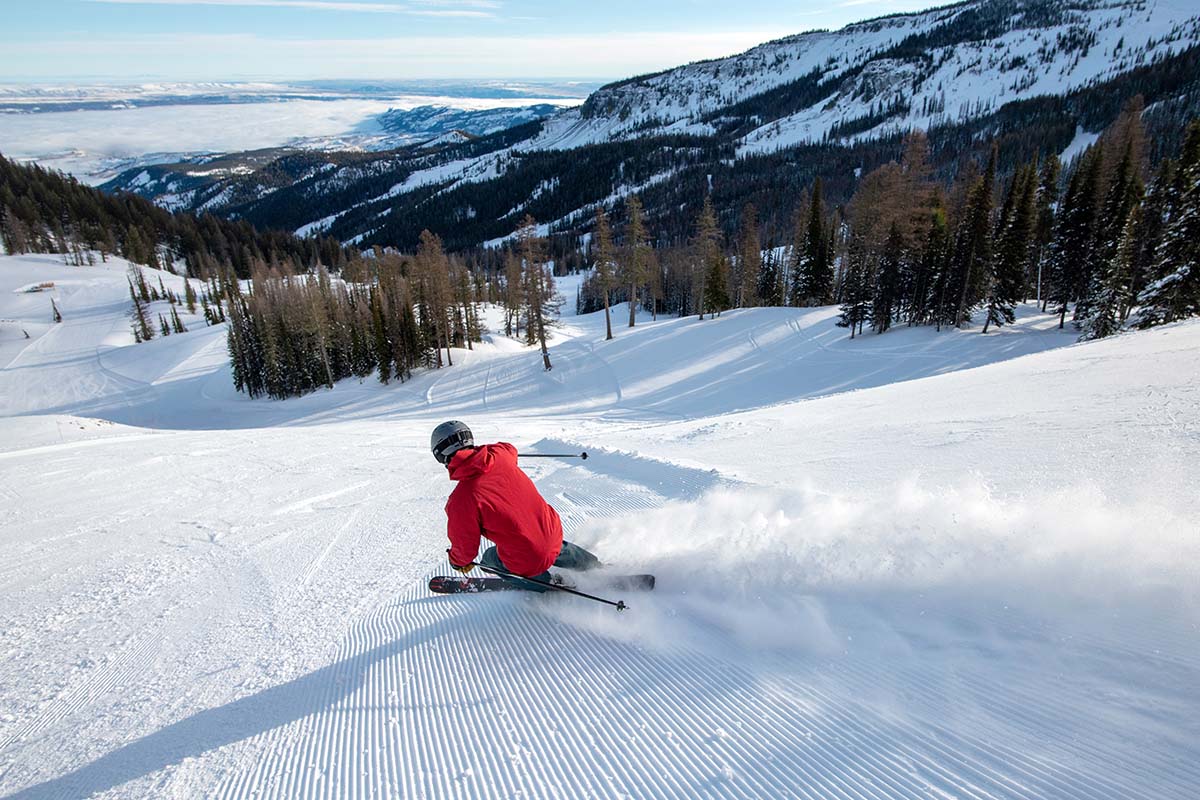 Even with a fair amount of tip rocker, combined with camber underfoot and a lightly rockered tail, I found the Experience to be exceptionally damp and have essentially no tip flap, even all-out. This puts it nearly on-par with other popular expert-level options like the Blizzard Brahma 88 and Volkl Kendo 88, and it handily beats out Nordica's Enforcer 94 in this respect, which has a softer front end that can occasionally chatter (the narrower Enforcer 88, however, is about as stiff as the Brahma and Kendo). For fast laps at the resort, the Experience 88 Ti is an absolute standout.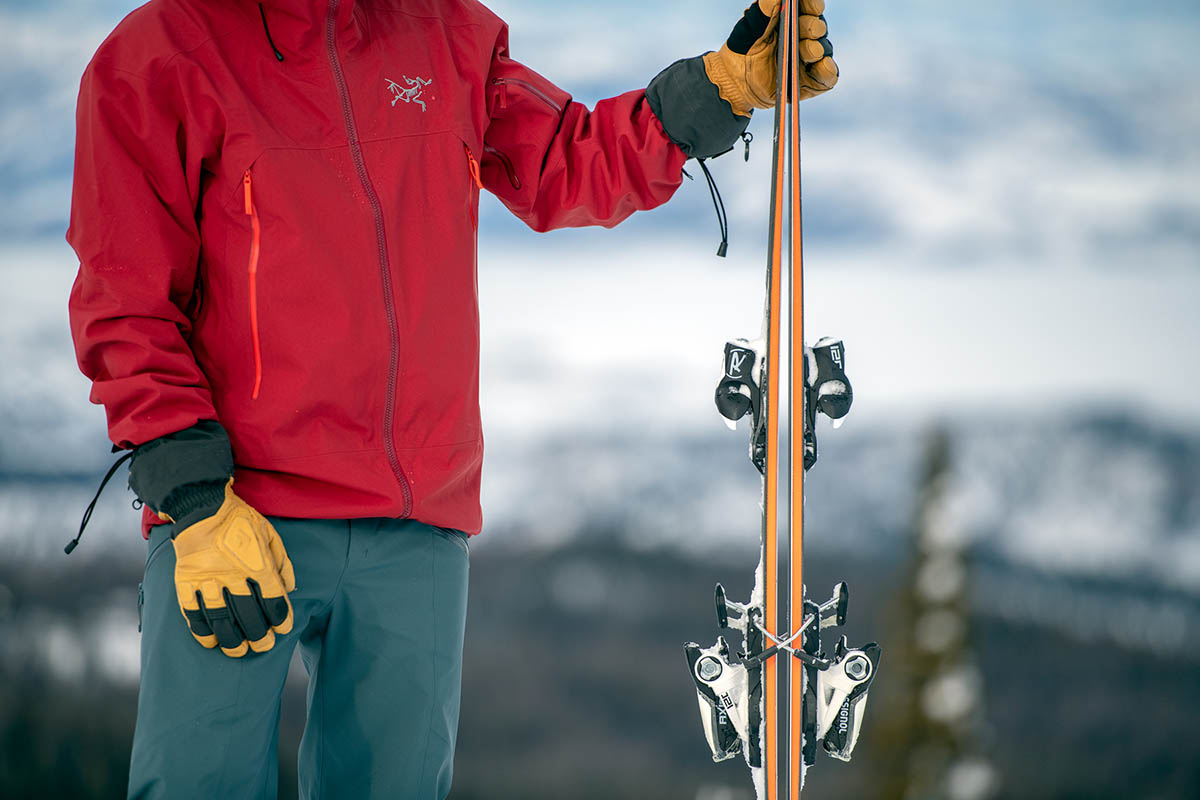 The weight savings mentioned above truly come to life in the bends, where the Experience 88 Ti is very smooth and capable. The tip rocker allows the ski to initiate a turn naturally, it hooks up and gets on edge easily, and you can draw a lot of energy from the firm tail to power through a turn. However, it's worth noting that the Experience has a fairly short sidecut radius at 16 meters. As a result, the ski certainly prefers short and snappy turns over wide sweepers, although it's relatively versatile and I learned to enjoy the full gamut of turn styles. But while I found the ski to be fun in a lot of respects—it's quick, responsive, and aggressive—it's definitely not easy to surf or slarve. In other words, the Experience wants to be on edge, and I struggled on occasion to slide it or kick the back end out. A softer ski with more tail rocker (like Blizzard's Rustler 9) would make that much easier, but this certainly plays a role in the Experience's stable and solid overall feel.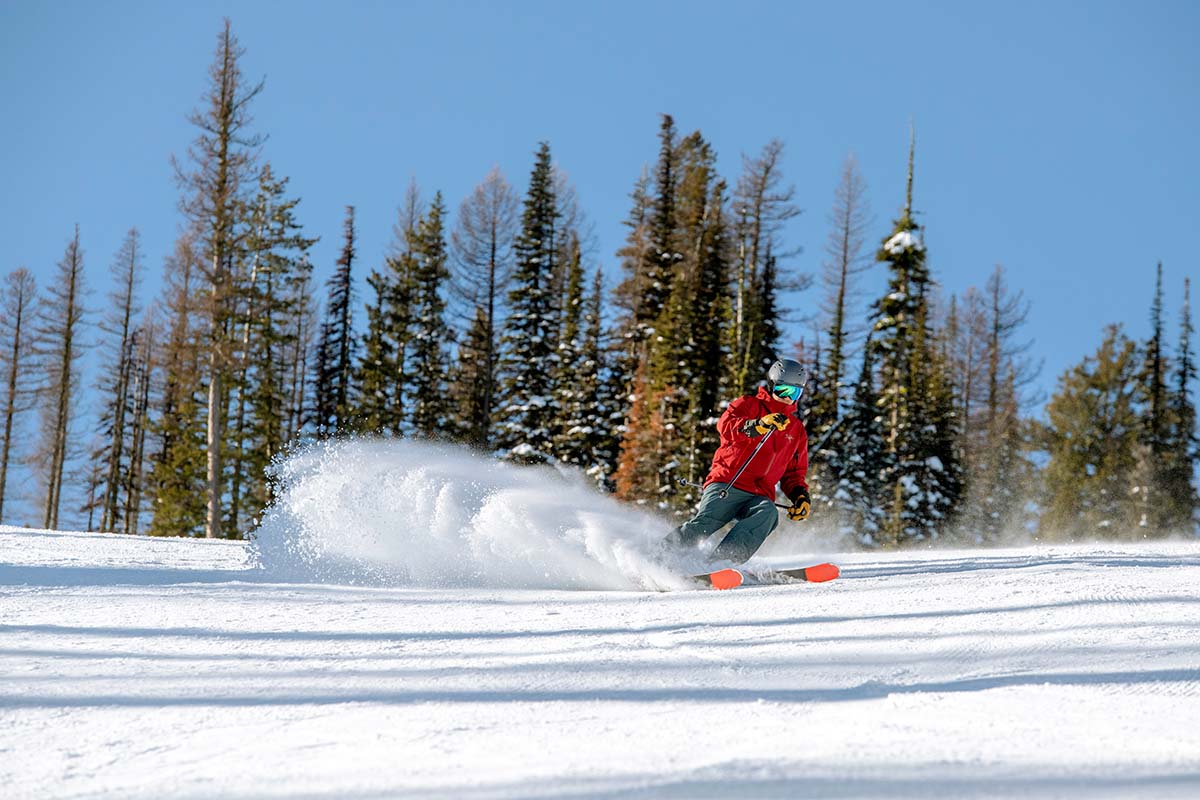 Soft Snow (Powder) Performance
The Rossignol Experience 88 Ti falls into the all-mountain category, but it very clearly favors firm conditions. When venturing into anything deeper than a few inches of snow, the ski was noticeably low on float and required a good amount of effort to avoid getting bogged down. The stiffness also means you need to be a very confident pilot when dipping into the trees or off-piste. Sitting back on a steep pitch like you could in a softer ski with more tip/tail rocker really isn't an option—the Experience will knock you around and feel pretty unforgiving.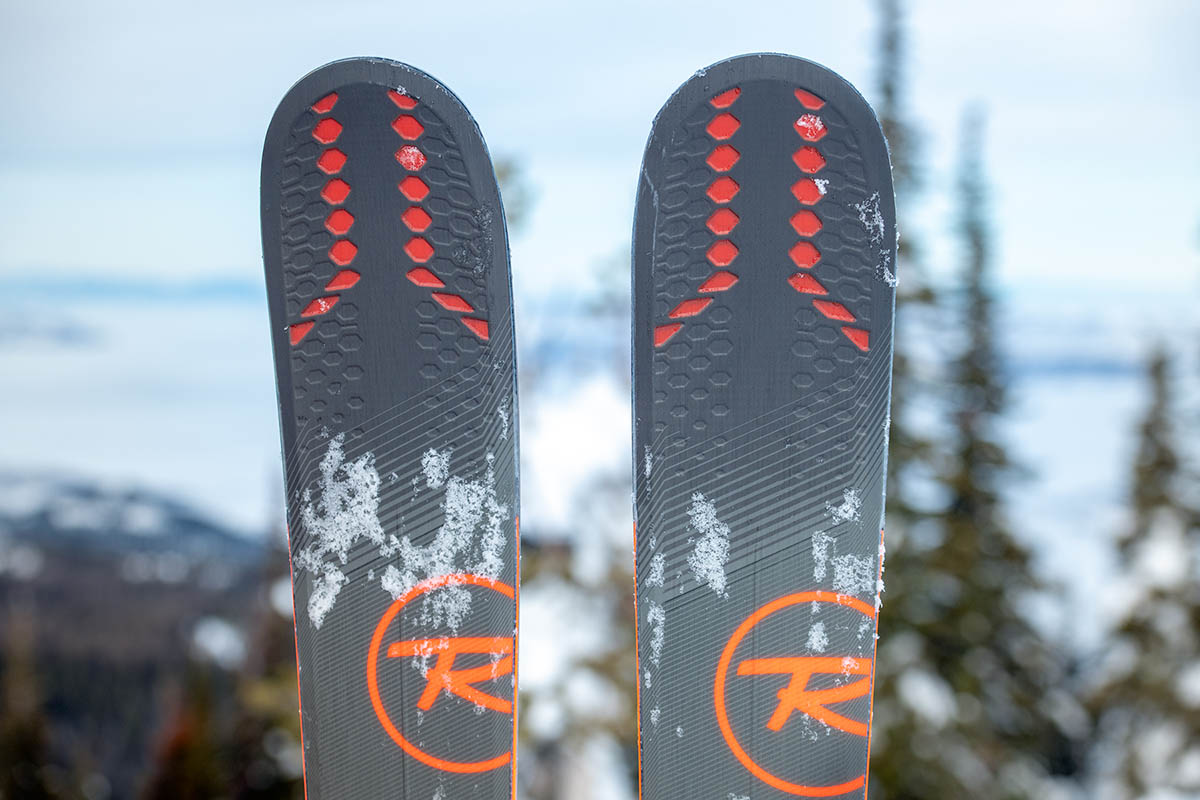 The most fun I had on a powder day in the skis was when my local hill got substantial snowfall throughout the day, which left about 6+ inches of extremely light powder (refilling, it felt, at every run) atop the firm groomer base. In these conditions, I was able to cut through the dry snow nearly all the way down to the hardpack to mimic carving at speed—essentially turning powder conditions into a fun, fast, and somewhat surfy groomer—which was truly a highlight of the season. However, when I ventured into areas that lacked that solid ground below the powder, the ski's performance (and fun) dropped off significantly. If you're looking for more of an all-rounder for both the front and back sides of the mountain, we suggest going wider with a model like the Experience 92 Ti or Nordica's Enforcer 94.

Performance in the Bumps
Unfortunately, the Rossignol Experience 88 Ti is a bit too serious to truly excel in the bumps. The tip is on the stiff end, and the ski's relatively flat tail hurts its ability to stand out in this category—it's definitively an advanced-expert to pro-level option. That said, the ski's reasonable weight and overall dimensions do give it the ability to pivot and maintain control in tight spaces (provided you're willing to drive it with confidence to prevent the tail from catching). In the end, for this style of skiing, we still prefer a loosened-up and more playful design like the Blizzard Rustler or Salomon QST. It's worth noting that the Experience's performance is on-par with many of its direct competitors including the Nordica Enforcer 88 and Volkl Kendo 88. Choosing an all-mountain ski is often an exercise in weighing your priorities and potential compromises, and the Experience 88 Ti is no exception.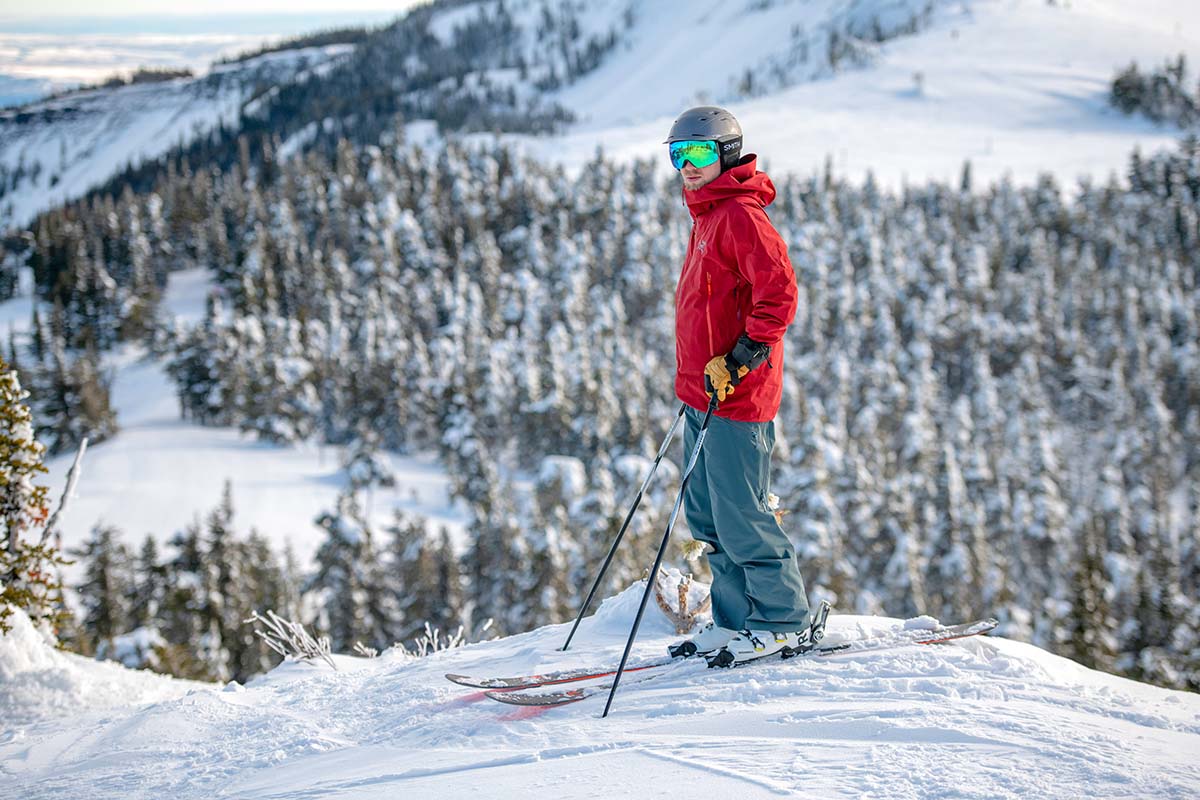 Build Quality and Durability
Rossignol has been a leader in the ski industry for many years, so it comes as little surprise that their build quality is second-to-none. To be sure, the Experience 88 Ti is on the premium end of the all-mountain market at a steep $650, but for the price you get an exceptionally well-made ski. Despite the relatively lightweight build, everything from the top sheet to the edges and sidewalls are holding up well after nearly a full season of use. The sturdy base has collected a few small scrapes here and there, but none of them come close to resembling a true core shot, even after a few fairly direct hits on hidden rocks and roots off-trail. All in all, I fully expect the skis to have a very long lifespan.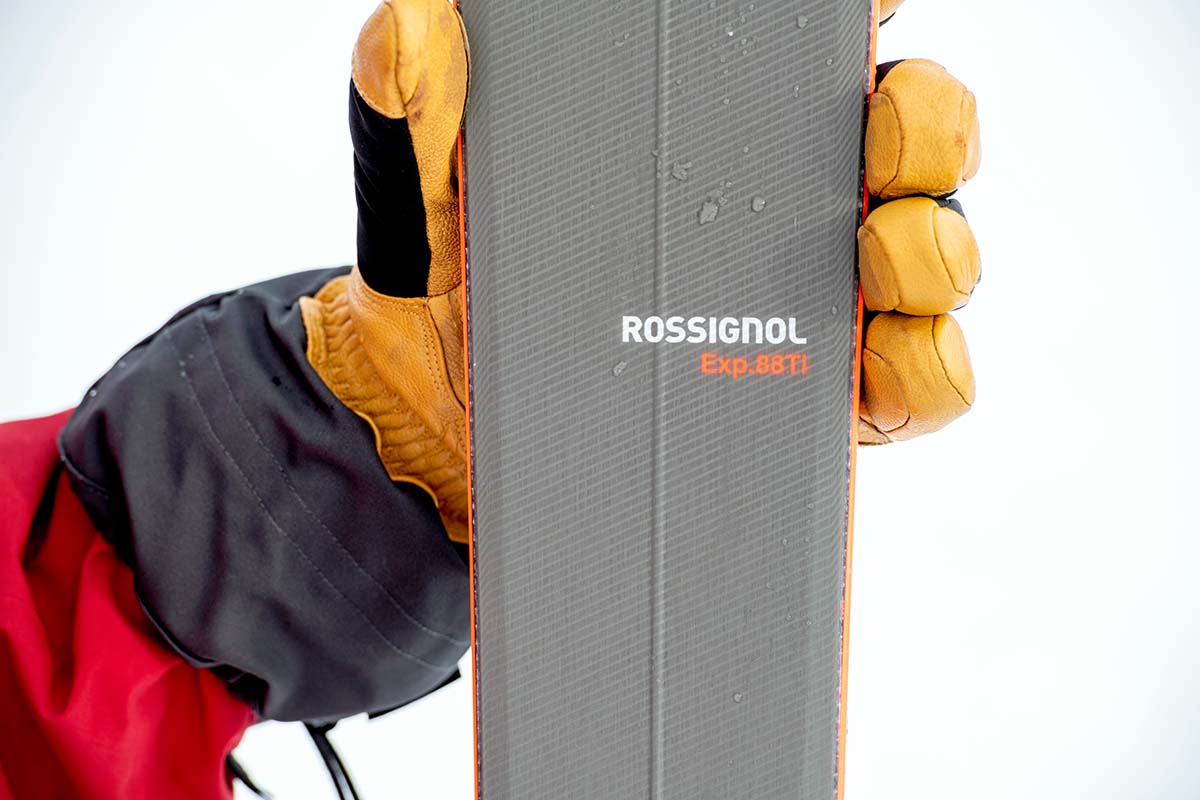 Fit and Sizing
At 5'9" and 155 pounds, I'm usually comfortable on skis in the mid 170 centimeter range but decided to size up to 180 in the Experience 88 Ti. This was due to a combination of intended use—I planned to use the skis primarily on-trail and on firm snow at speed—and the fair amount of tip rocker. And in the end, I was very happy with this decision. Going longer enhanced some of the ski's traits, including high-speed stability and control, and didn't sacrifice much turnability due to the fairly tight sidecut radius. It's true that a shorter ski would be more manageable in the bumps or tight spaces—and especially for intermediate riders—but in my opinion, going with the 180 was well worth the compromise. Overall, if you're on the fence in terms of sizing, it's not a bad idea to go a little longer with the Experience.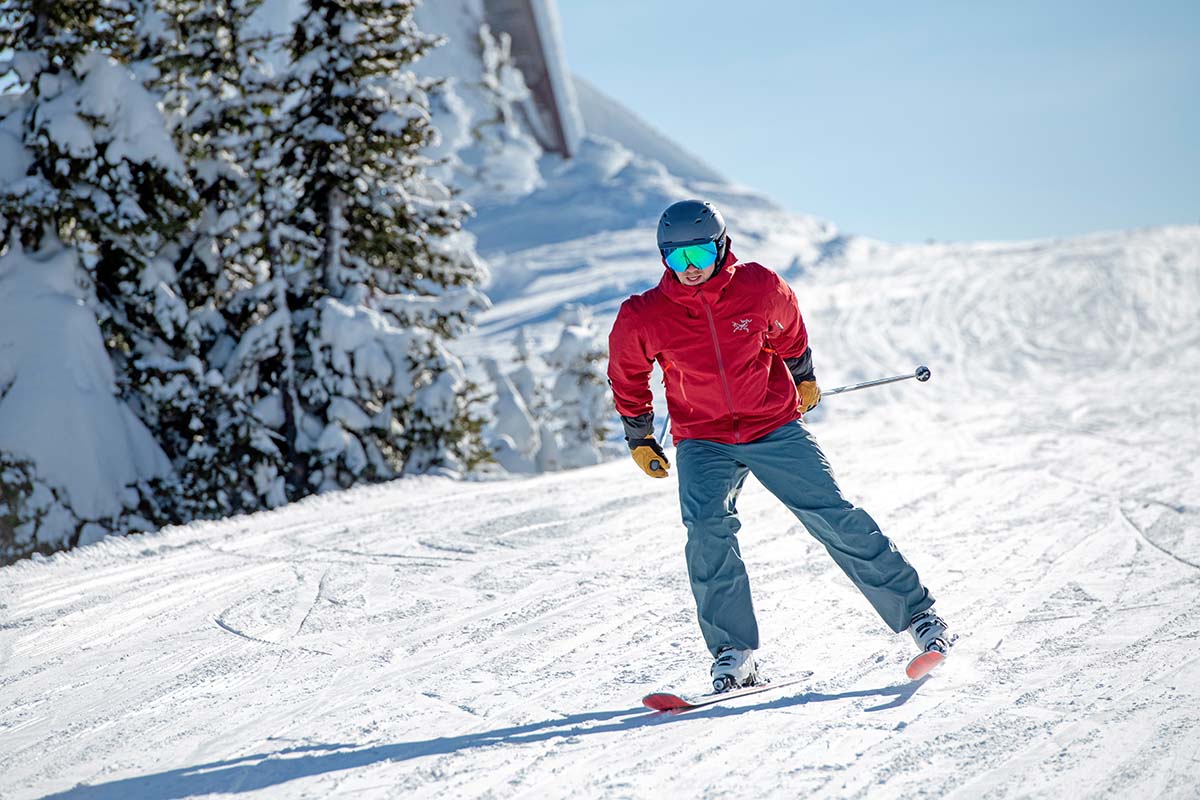 Other Versions of the Rossignol Experience Ti
We put the Experience 88 Ti through its paces for this review, but Rossignol's Experience lineup doesn't end there. If you prefer a wider design for improved performance in powder, the Experience Ti is also available in a 92-millimeter version. Further, Rossignol sells a women's-specific Experience 88 Ti (although no 92mm option), which shares the same overall design and dimensions as the men's tested here and is offered in 152, 159, and 166-centimeter lengths. All of the "Ti" skis share the same vertical metal strip in their construction. Outside of the Ti models, the all-mountain Experience line includes a wide range of widths and construction types, some of which come as beginner-friendly package deals with bindings (Xpress or Konect) already attached.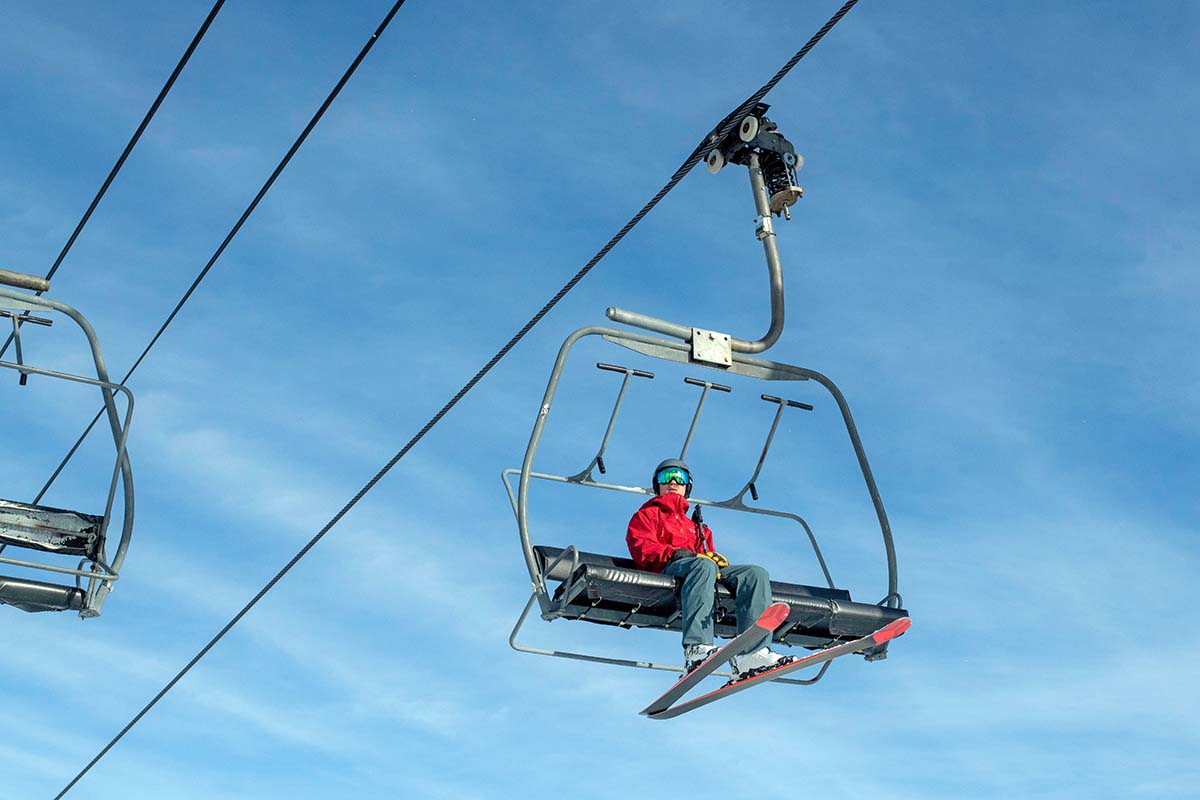 What We Like
The Experience 88 Ti is an excellent frontside design. It nicely balances high-speed stability, a very smooth and damp ride, and lots of energy when connecting turns.
Short turn radius and tip rocker make it easy to get on edge and carve tightly on hardpack.
The unique design features—including a single vertical strip of Titanal in the construction and the lightweight Air Tip—accomplish their goal: the ski is reasonably light and easy enough for an advanced intermediate to handle, yet expert pilots will likely find it extremely satisfying.
 
What We Don't
The fairly stiff build and on-piste focus make the Experience 88 less playful than some all-mountain alternatives. Freeriders and those skiing the whole mountain in areas with good snowfall should look elsewhere.
Unsurprisingly, the narrow shape doesn't excel in soft snow. We found it struggled in anything more than a few inches of fresh powder.
Pricey at $650 given its somewhat limited versatility (although it's still competitive in the all-mountain market).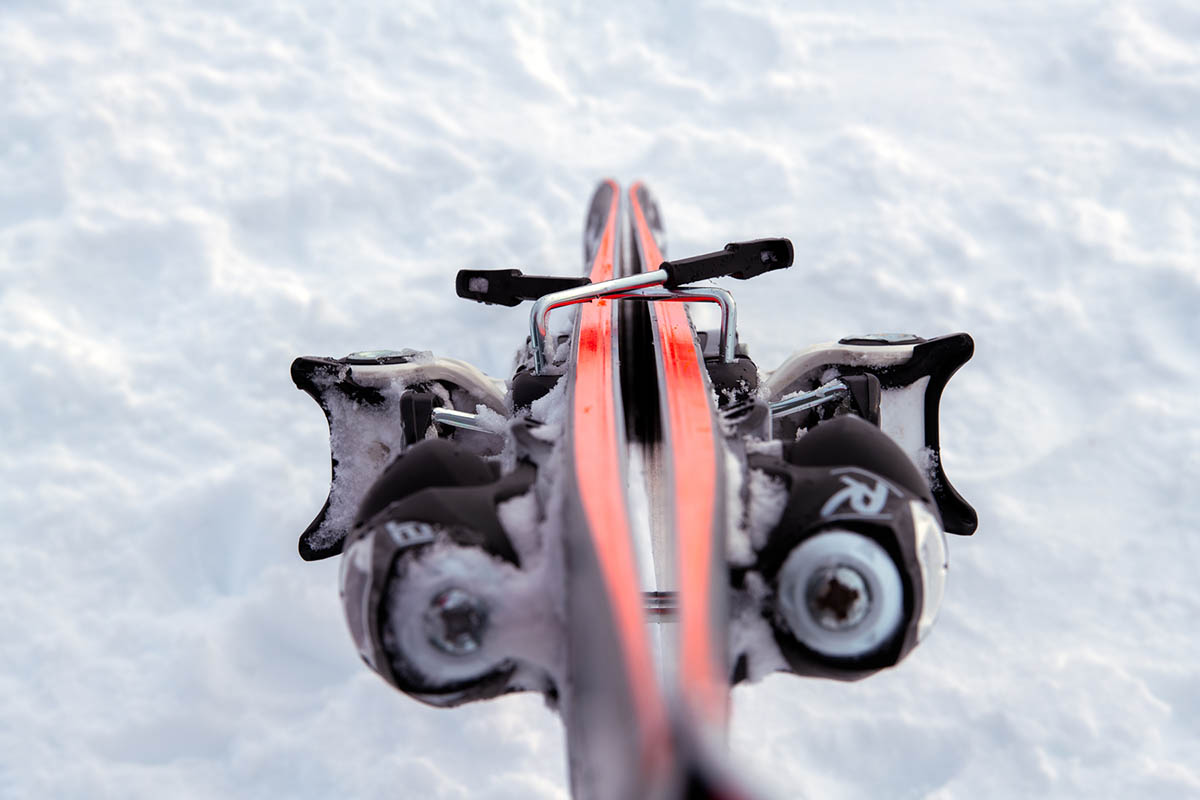 Comparison Table

The Competition
The Rossignol Experience 88 Ti is an incredibly fun and confidence-inspiring ski on firm snow, but there's no shortage of all-mountain options for exploring a variety of terrain. For example, Nordica's Enforcer series has quickly become a top design, and they expanded the line last winter with the 88-width model. As with the Experience, the Enforcer is built for speed with two layers of metal, carbon reinforcements, and a stiff construction. All-out, the Nordica is a bit more buttoned-down, but the Rossi is a little more playful and fun to flick between turns. It's a really close call between the two, and a final decision should come down to which personality you prefer.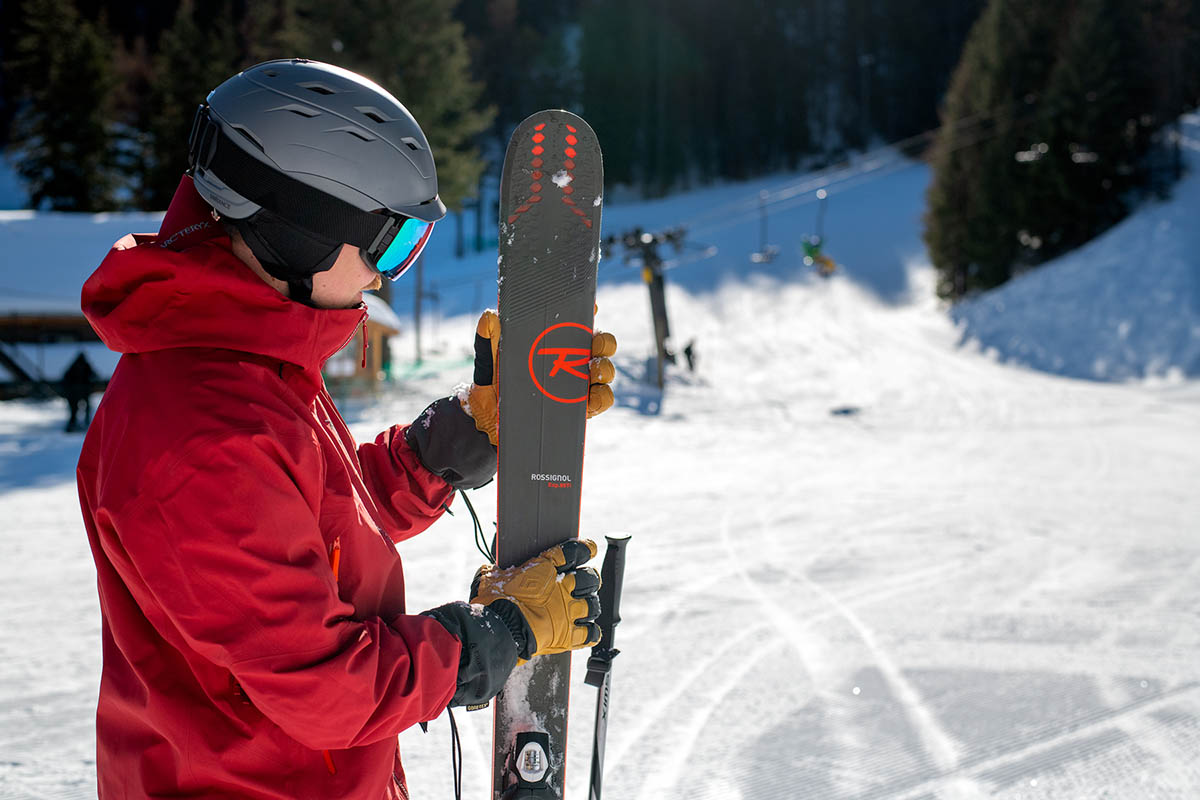 Another versatile model to have on your radar is Volkl's Kendo. The Kendo went through a fairly big revamp for last winter, which included trimming the waist from 90 millimeters down to 88. In addition, it borrowed the Titanal Frame construction from its big sibling, the M5 Mantra, which places the metal only around the perimeter of the ski. As with the Experience's Ti build, the goal is to cut weight and improve its approachability, which we think Volkl has succeeded at. But unfortunately, the Kendo still isn't overly playful, and we prefer the Experience's snappier turn radius (although those who like wider turns may lean toward the Volkl). The truth is there are a lot of great all-mountain skis on the market, and the Kendo certainly qualifies as one of our top picks.
On the topic of quality skis, we'd be remiss not to include the Blizzard Brahma 88 here. This model has been a long-time favorite among on-piste-focused all-mountain riders—it's a classic East Coast choice for expert skiers. Updated for 2020-2021, the specs line up pretty similarly with the Experience, including an 88-millimeter width, sturdy construction (two layers of metal in this case), and a high top speed. Both have short sidecut radii, but the Brahma is slightly stronger on edge, while the Rossi is a little more forgiving and fun. In our opinion, the Experience gets the edge for all-mountain East Coast use and intermediate-level skiers, and the Brahma's higher performance threshold wins out for true experts.
Stepping up in width for better soft snow performance is Head's Kore 93. These skis have been a popular choice for years thanks to their innovative design that balances light weight with a healthy dose of stiffness. With a stripped-down top sheet and advanced materials like Graphene in the construction, you get the power that hard chargers look for at a weight that appeals to skiers who split time between the resort and backcountry. Our complaint with the Kore, however, is that it lacks the natural and damp feel that you get with a more traditional build like the Experience. It's just not as fun connecting turns down the hill, which leads us to recommend the Rossi if you're debating the two options.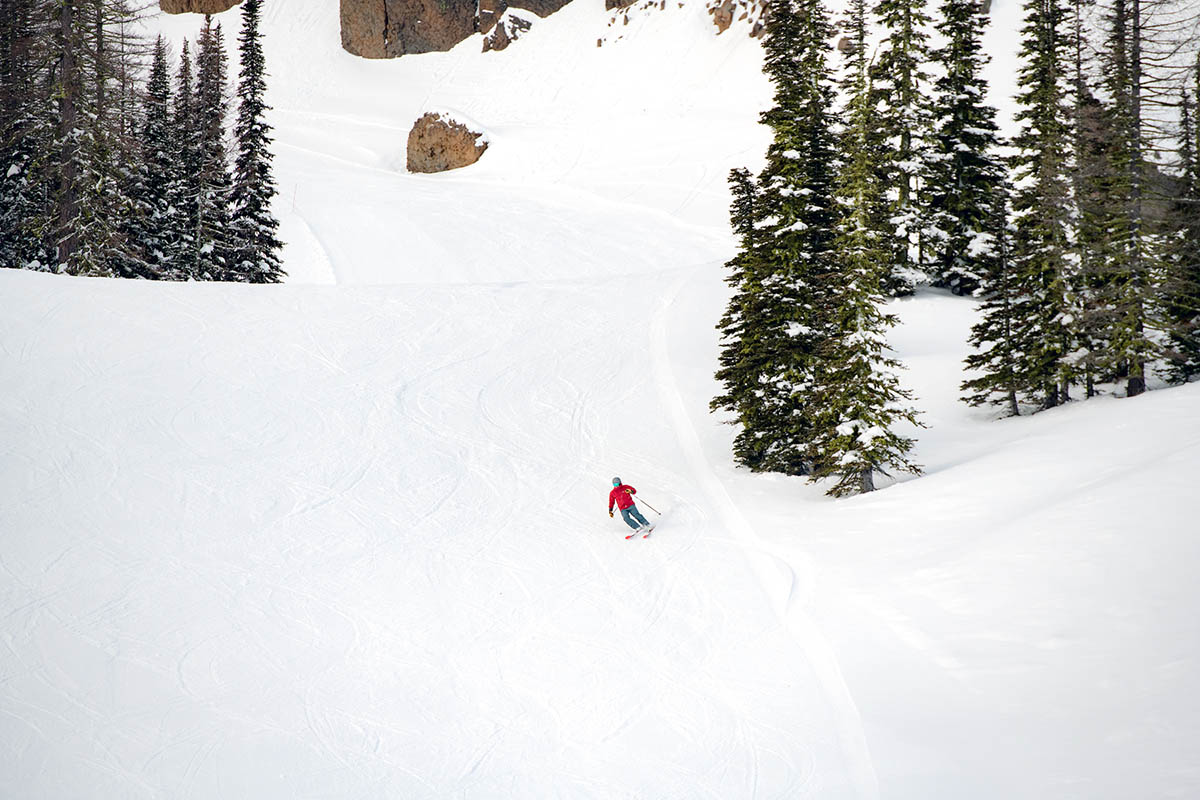 A final ski to consider is Atomic's Vantage 90 Ti. Revamped for last season, the Vantage has a relatively thin design that trimmed away a fair amount of weight. However, like Head's Kore above, Atomic still retained a good amount of stiffness and a solid edge hold for on-piste work (although it falls a little short of the Rossignol here). Unfortunately, the drop in weight makes the ski prone to being kicked around in chopped-up and variable conditions, so it lacks the damp and confidence-inspiring feel of the Rossi. The Vantage's added width helps in soft snow, but we prefer the more approachable Experience in this case.
If you're thinking about buying gear that we've reviewed on Switchback Travel, you can help support us in the process. Just click on any of the seller links above, and if you make a purchase, we receive a small percentage of the transaction. The cost of the product is the same to you but this helps us continue to test and write about outdoor gear. Thanks and we appreciate your support!
Depending on the seller, most products ship free in the United States on orders of $50 or more. International shipping availability and rates vary by seller. The pricing information on this page is updated hourly but we are not responsible for inaccuracies.
Learn More About Ski Gear