Quinn Brett does a handstand every day. She snorts when she laughs, is known to dye her hair with vibrant streaks of color, and simply does not sit down. As a climbing ranger in Rocky Mountain National Park, wilderness medicine educator, and yoga instructor, Quinn is in her element when moving through the wilderness. More, she is one of the most accomplished female rock climbers of our time. Quinn holds multiple speed records in Yosemite, has established first ascents in Patagonia, Greenland, and India, and was the first woman to free Spaceshot (5.13) in Zion. Most notably, this 36-year-old has pioneered many inventive endurance feats: climbing seven walls in seven days in Yosemite, four walls in a day in Zion, and two routes on El Capitan in under 24 hours.
Now, she is paralyzed from the waist down.
On October 11, 2017, Quinn fell 100 feet while speed climbing the Nose on El Cap, hitting the Texas Flake and tumbling into the boulders below. Yosemite Search and Rescue (YOSAR) was informed immediately, while Quinn's partner, Josie McKee (a former YOSAR member), stabilized Quinn and prepared ropes for a helicopter rescue. Within a few hours, Quinn had been airlifted to the hospital, but the tally of damages was extensive: four broken ribs, a punctured lung, bruised liver, shattered scapula, and a burst fracture of her 12th thoracic vertebra—leaving her without sensation or mobility below her waist.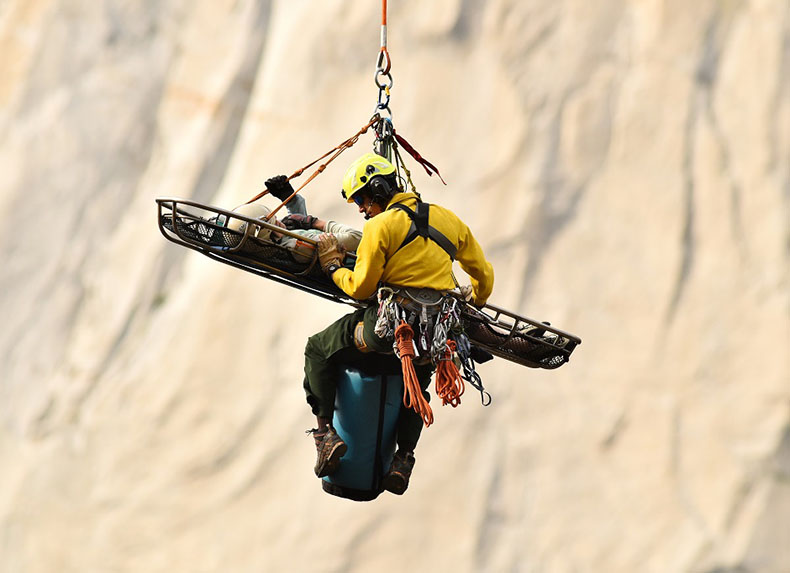 F. Scott Fitzgerald wrote, "Show me a hero and I will write you a tragedy." His words are apt in times like these. But given her unbounded positivity and energy, we're certain that Quinn's heroic days of radiating life and inspiring others have only just begun. On the eve of her move from the hospital in Modesto to a spinal rehab facility in Denver, we checked in with Quinn – ever honest, generous, and candid – to hear how she's processing the changes in her life.

What were some of the first thoughts you had today when you woke up? 
I slept! I have had firing hip and leg nerve pain and have been avoiding pain medicine and neuro stuff because I thought the tingling must be a good thing. It hindered my sleep, like I would see 11pm, 12am, 1am, 2am, 3am, and finally sleeping-ish from 4am to 6am. So today the first thing I thought was I slept because I finally took the neuro calmer last night.  

What gives you hope right now? What are your current fears? 
I wiggled my big toe. It could be a fluke but it's been 3 days of seeing it wiggle. Like 4 times a day... A tiny ass amount but it leaves me hopeful that there are still nerves firing and one day, one freaking day, I might just stand again. Just to stand would be neat.  

Is there anything about your reaction to this event, or the reaction of others, that has surprised you? 
I wonder about being here sometimes. It makes me sad that I question my existence. Truly. I am better than that, bigger than that. I want to be loved and have a teammate in life. I worry about being a crazy lady in a wheelchair who isn't attractive, doesn't find a lover, or isn't capable of earning a life partner. I have been looking at babies, not that I want one or ever did before, but find myself saying, "golly, I would way rather have gotten accidentally pregnant then accidentally paraplegic." It's such a weird thought.    

You are an incredibly physical being. I'm sure you've used movement as a way to release and process emotion. How are you coping now?
Breathing. Getting some fresh air. Seriously, my morale is so much better with fresh air and sunshine. I am trying to retap into the intellectual side, but it is definitely not as relieving as movement. I lift 5-pound weights in bed or in my chair and beg the PT's to come more often or for longer.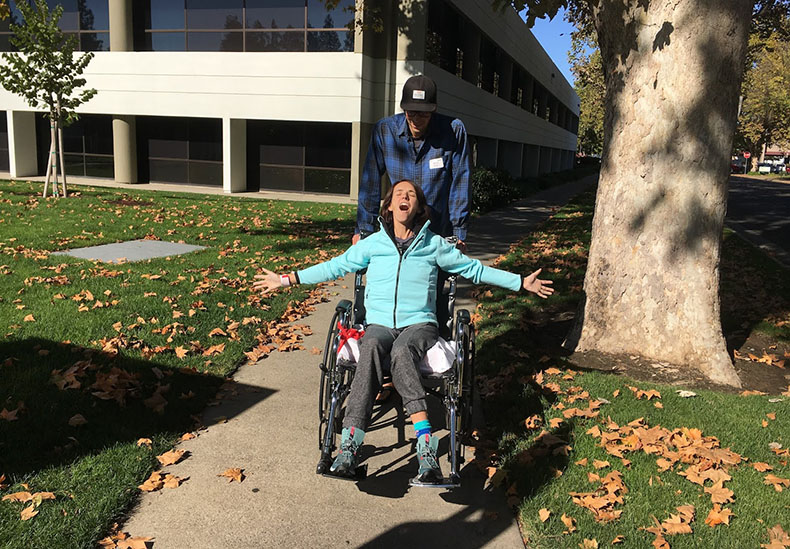 You're one of the most motivated and goal-driven people I know. We spoke a lot about plans that you had for the future, whether those were climbing goals or dreams for your yoga/climbing retreat center. Have you developed any new visions of your future? 
I would love to continue to inspire, and it's crazy to think that I affected so many. I mean that's what I was shooting for but on a personal level. My retreats are/were designed to access fear through activity and translate to our relationships, or daily lives. I would love to continue to do that, be it through Ted Talks, working more closely with Paradox Sports, or somehow continuing my retreats or creating new ones.  

If you could turn back time, what would you do differently? 
Look-Stand-Breathe. No joke. I am fast-minded and need to learn to slow down. I could have not been injured that day had I slowed down for 2 minutes, took a deep breath, and had patience. 2 freaking minutes. I would also be loving, more expressive with my love and gratitude to others. It is something I continue to work on but feel I struggle to convey to those closest to me.  

What are your current thoughts on risk and climbing? How much have these changed?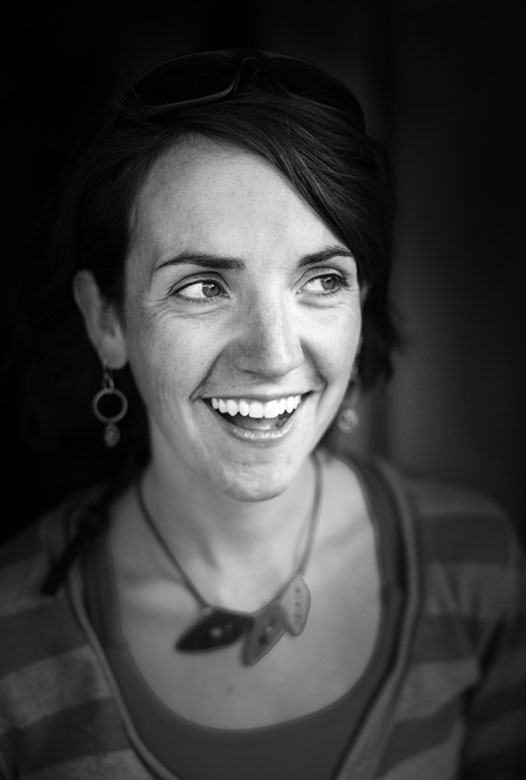 I am scared. I love rock climbing though. I knew the risks but also thought that I was smart and thoughtful. This year I had been struggling with my ego and motivations with rock climbing. Thoughts like, "maybe I will quit all together" seriously crossed my mind, but so did "are you kidding me, you love it!" So finding a balance is important and I lost mine. I love running, biking, triathlons and mini golf. Shoot, I have slacked on mini golf for years now.  

What do you need from your community right now?
What do I need from my community… I need the same thing I hope I am emitting. Love. I am sorry for letting my ego drive my decision making. I hope my community looks inward – looking up, standing still, and breathing for themselves. Listening to their hearts, working on themselves. I am forced to deal with a shitty situation but have already learned so much and gained some amazing connections because of it. Finding the positive through the murky, smelly pile of poop. There's a diamond in the rough, I know it!  

Recently, Quinn posted a handstand photo on Facebook, with the caption, "Who's ready to help me get upside down again? I might need help thrusting the legs skyward and someone to hold them up with all their might, but golly...handstands for life!" Quinn needs every ounce of support she can muster for all of the metaphorical and literal handstands to come. If you'd like to contribute, check out her You Caring page, or send some love and jokes (her favorite!) her way through her website.
Read More from Switchback Travel