Switchback Travel is the premier online resource for those who love the outdoors. On the site, we cover three main content areas: outdoor gear (round-ups covering product categories and in-depth reviews), adventure travel (narratives and information about places near and far), and photography (from technical pieces to interviews). Our focus is on high-quality writing and images, and the site is ad-free and designed to be clean and inspirational for the most enjoyable reader experience.
Authenticity is something that we take most seriously. Founder David Wilkinson has bootstrapped the site from the start, and therefore we cover exactly what we want without outside influences. Much of our revenue comes from affiliate links, but we always retain complete editorial independence and never receive any financial compensation from manufacturers for reviews (you can read more about our content and our process below). And despite continued growth, the site remains small at heart and firmly rooted in our local trails. Our editors and gear testers below all live near the mountains and are outdoors as much as possible because they love it and live it.
We hope you enjoy Switchback Travel and appreciate your readership. And we encourage feedback and often incorporate it into the site. Feel free to contact us, use the comments section below each article, and connect via social media on our Facebook and Instagram pages.
 
Staff and Contributors
David Wilkinson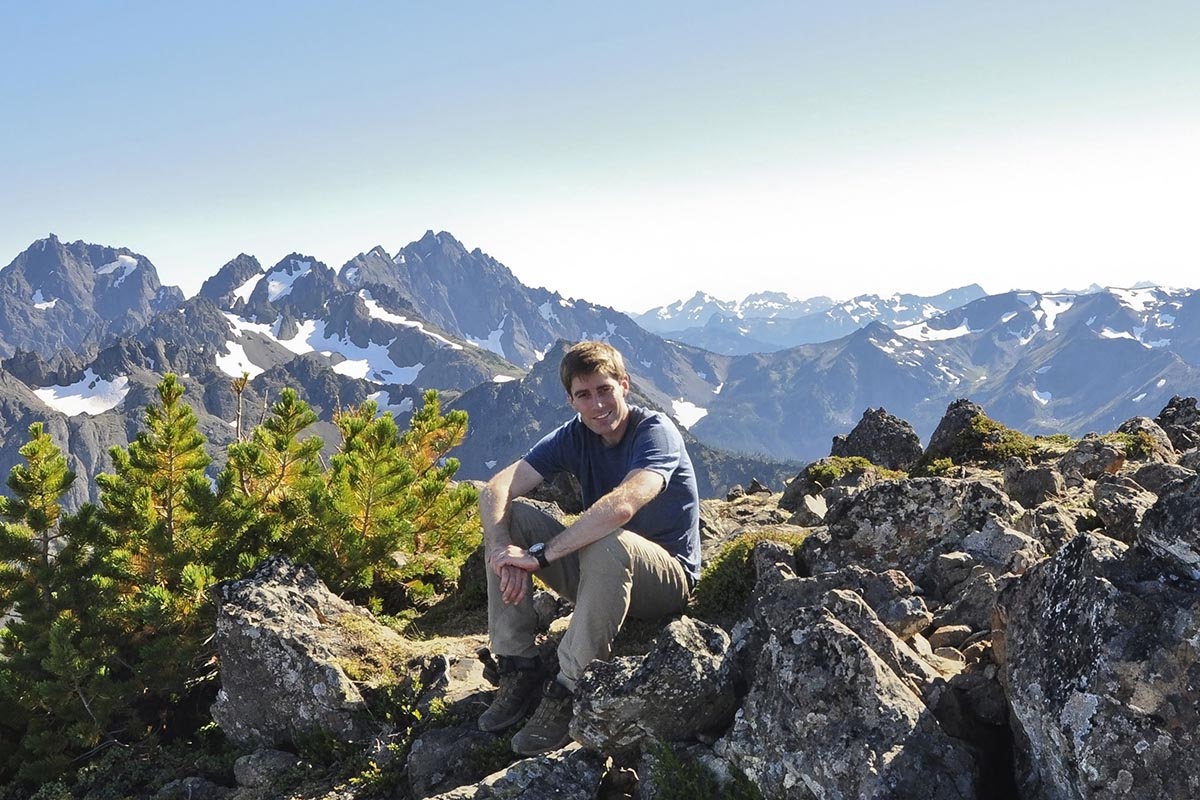 David is the Founder of Switchback Travel, contributes to much of the content, and oversees day-to-day operations. His love for the outdoors was rooted firmly while growing up in Colorado and continues today while living with his wife Samantha and two children in Boulder. After receiving a law degree from the University of Michigan, David decided to shun the traditional routes and create the website that he always wished had existed.
 
John Ellings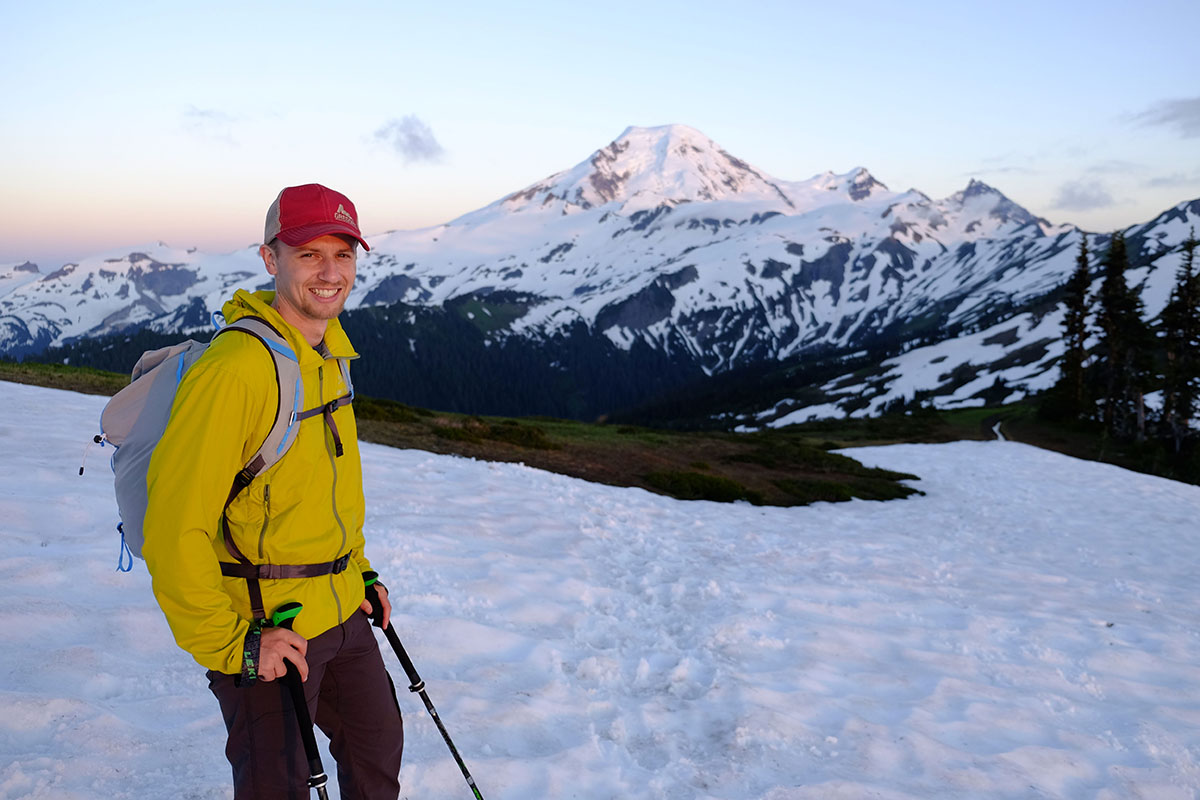 John is Editor-in-Chief of Switchback Travel, merging his love of writing and background in the outdoor industry. Growing up in Washington in the foothills of the Cascades, he had ample opportunities to enjoy all two seasons in the Pacific Northwest—the wet and slightly less wet. After receiving an undergraduate degree in history, he spent three years working at REI's offices before joining Switchback Travel in 2015. John has since earned an MBA and now lives in Wenatchee, Washington, with his wife Maggie and two daughters.
 
Jenny Abegg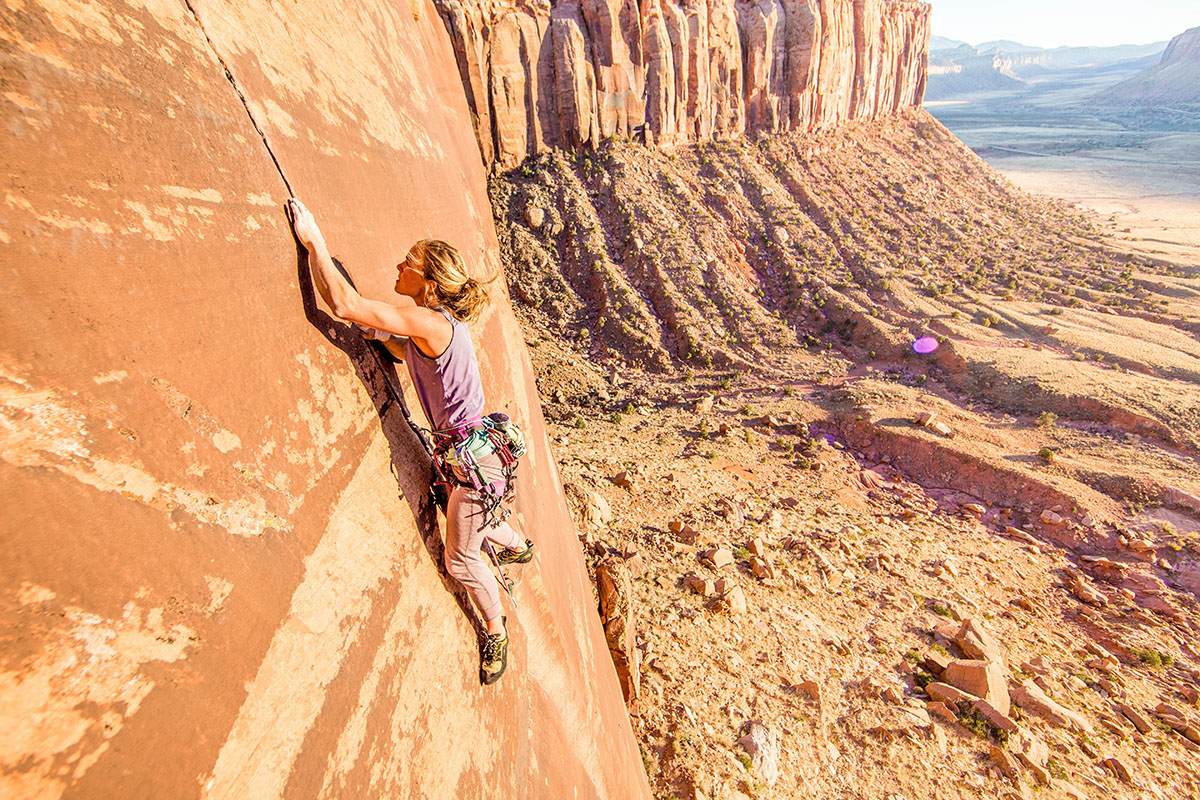 Jenny is a Senior Editor at Switchback Travel and currently lives in Bend, Oregon. Raised by mountain-loving parents on the flanks of the North Cascades, her idea of a perfect day starts and ends wearing a headlamp and includes a snowy approach, dry granite, and endless high fives with a favorite partner. Her passion for climbing has led her from the jungles of Rio to windy spires in Patagonia, from the unexplored faces of the Purcell Mountains to heady granite domes of North Carolina Formerly based out of her GMC Safari nicknamed "Ol' Blue," Jenny is a writer and guide, exploring the topics of climbing, life, and the spaces between.
 
Sarah Nelson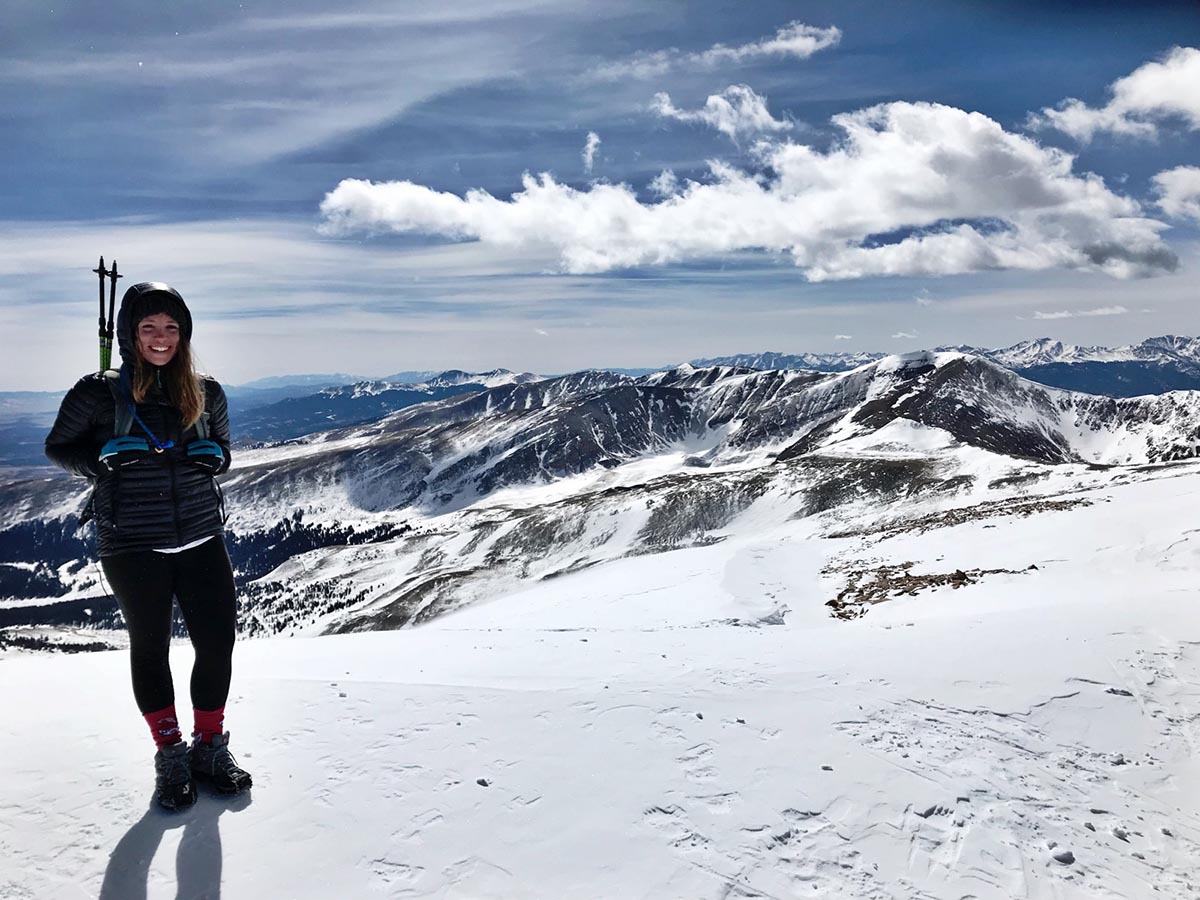 Sarah is a Senior Editor at Switchback Travel currently based out of Boulder, Colorado. Feeling limited by the lack of outdoor opportunities in the Midwest, she headed west to the mountains days after graduating with a journalism degree from Northwestern in 2016. Sarah immediately immersed herself in sports like rock climbing, mountaineering, and skiing, and now volunteers at a local mountain club to help others do the same. Her ideal—and frequent—remote workspaces include expansive views of the Rockies and hiking breaks with her dog, Sam.
 
Brian McCurdy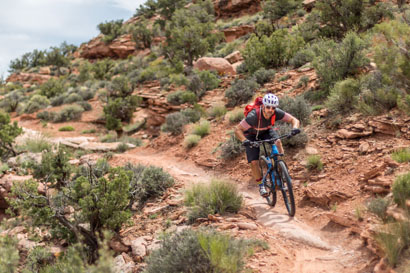 Brian grew up in very flat southern Ontario, but upon his first hike in British Columbia's rainforests in his early 20s, knew that he had to relocate. He moved to B.C. and immersed himself in the outdoors, including adventure racing and mountain biking. He and his then-friend, now-wife, Sasha, trail ran, kayaked, and adventure raced together before settling in North Vancouver. In the last decade, Brian has honed his outdoor photography skills and is known for his ability to capture the essence of the beautiful environments we choose to play in. You can see his full portfolio at Brian McCurdy Photography.
 
Sasha Brown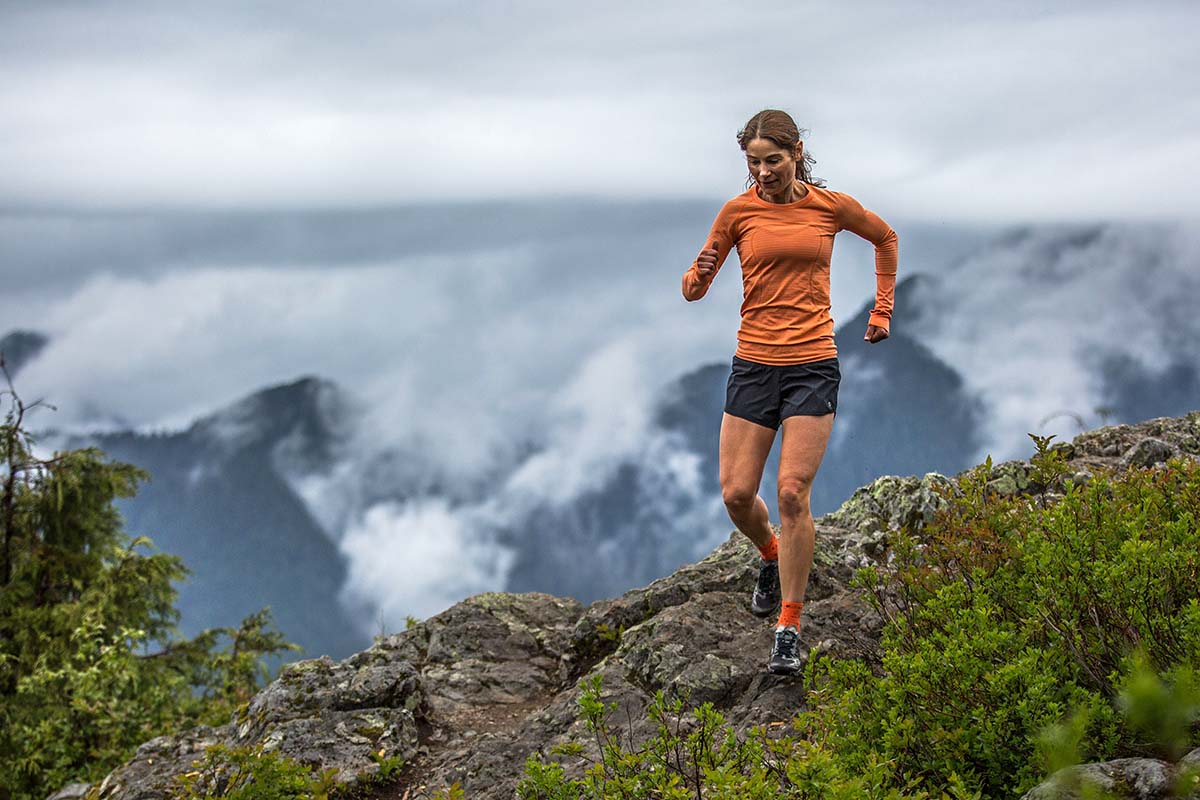 Born and raised in beautiful British Columbia, Sasha grew up playing in the forest with her dog and hiking in the mountains with her parents. She became an avid trail runner, competing in numerous ultra-distance events, and now lives in North Vancouver with her husband, Brian. Together, they spend most of their free time running, hiking, and exploring. Though they love to sleep in their van and discover new areas within driving distance, they occasionally jump on a plane to explore destinations such as Iceland (where they eloped), the Faroe Islands, Norway, Peru, and Mongolia. Sasha is an audiologist by trade, and when she is not playing in nature, she teaches at the University of British Columbia. 
 
Jason Hummel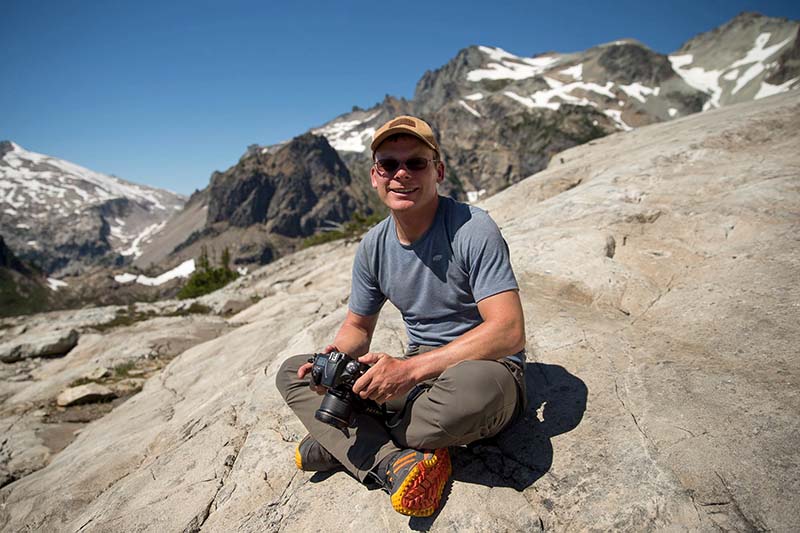 Jason is one of the leading outdoor photographers and ski mountaineers in the Pacific Northwest and regularly documents our gear-testing adventures. Born and raised on the foothills of Mt. Rainier, Jason is nearing the conclusion of skiing all of the 258 named glaciers in Washington State, a 20-year project that has garnered national attention. It's his love letter to his backyard mountains and his way of experiencing home to the fullest. It's true that this endeavor more often leads to stream crossings, slide alder, bushwhacking and other assorted madness than actual skiing, but that's just the way he likes it. You can follow him at Jason Hummel Photography. 
 
Other Freelance Contributors
We are proud to work with a number of talented freelance contributors who help make our site great. Flagstaff-based climber and author Chris Kalman has written for us for years, has published a number of books including As Above, So Below and The Index Town Walls, and started Friends of Cochamó, a nonprofit designed to help mitigate the impacts of visitation to a remote Chilean valley. Richie So is a B.C. legend who always has a smile on his face and constantly explores the backcountry of his local Coast Mountains and beyond (he also has an affinity for eating pies and pastries on mountain tops and documents it on alpinebaking.com). Brett Davis is a fat-biking guru whose adventures have taken him from Alaska's Brooks Range to just about every corner of the American Southwest, and he helps teach our future leaders as Outdoor Pursuits Coordinator at Fort Lewis College in Durango. We are greatly appreciative to these freelancers and others both for adding unique perspectives to our site and for being valuable members of their communities. 
 
Our Content
Starting with gear, we have three main types of gear articles: round-ups covering product categories, in-depth reviews of individual products, and informational content. Our round-ups provide an overview of the best gear in a particular category (the best hiking boots or the best ski jackets, for example). To create these articles, we exhaustively research and test as many products as we can, including established models and recent releases (newer is nice, but it isn't always best). We then whittle our favorites down to a unified list with detailed breakdowns of each item and a multitude of comparisons along the way. You'll find a range of price points in our picks—value is an important part of our criteria, and we know that not everyone has a big budget for outdoor gear.
Our individual product reviews are exactly as they sound: an in-depth analysis of a specific piece of outdoor gear. If the product summaries in our round-ups aren't quite enough to make a final decision, our in-depth reviews often are (we've reviewed everything from the uber-popular Patagonia Down Sweater and Big Agnes Copper Spur to gravel bikes like the Cannondale Topstone). Like our round-ups, we think you'll find our reviews to be detailed, clearly presented, subjective, and extremely helpful. Last but not least, we write a range of informational articles on topics from tent footprints to 27.5 vs. 29er mountain bikes. These topics are important and complicated enough to merit a full side article, and we enjoy adding our expertise in these areas. 
You'll also notice travel narratives and other adventure-oriented content sprinkled throughout the site, like our pieces on Bikepacking Mongolia's Khangai Mountains and Climbing and Packrafting the Alaska Range. Switchback Travel started with a mix of adventure travel information (hence the name), outdoor gear coverage, and even a healthy amount of landscape photography. Although our gear content became so popular that we have focused much of our time in that space, we still love a good story and continue to publish travel content for inspiration and to keep the site as well-rounded as possible.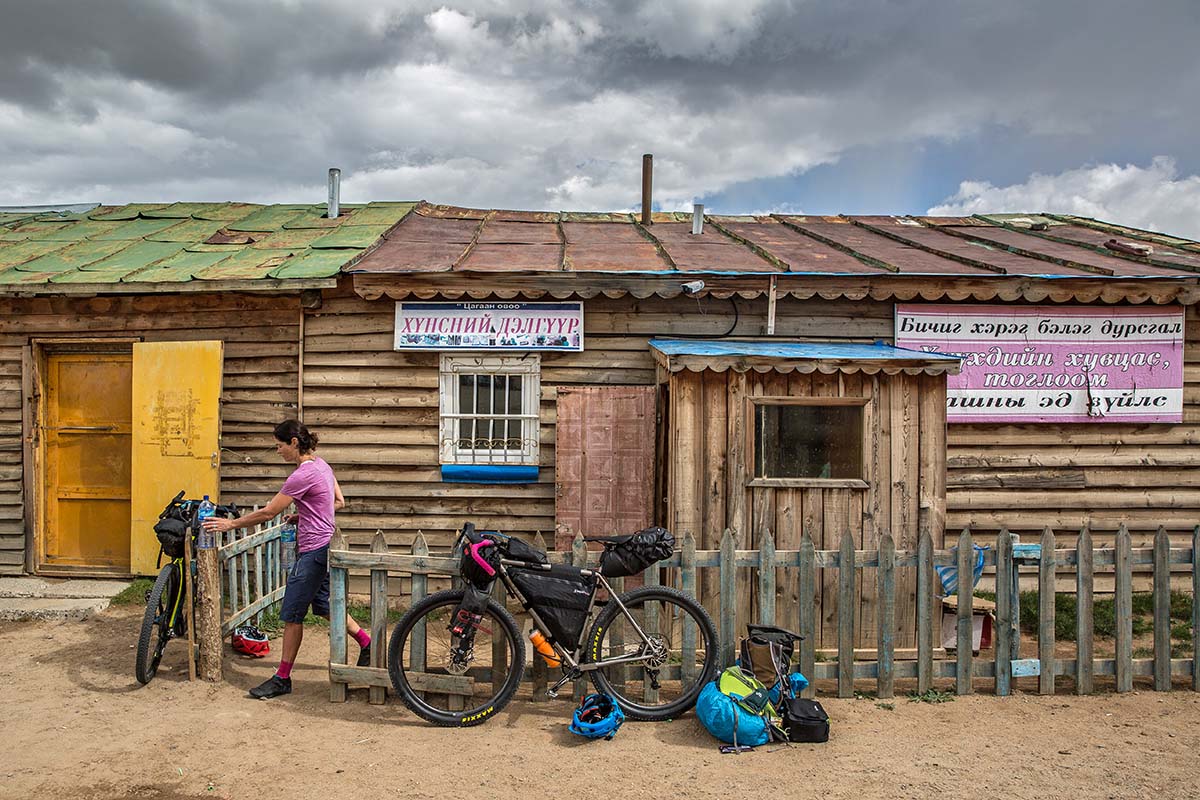 Our Process
Our content is a direct reflection of the people creating it. As detailed above, we take pride in having a highly authentic group of staff and freelancers who genuinely live and breathe the outdoors. Instead of taking regular writers and having them cover the outdoors, we place a high priority on outdoor experience and gear knowledge when hiring. Our staff has spent countless days and nights on the trails, in the backcountry, sleeping in tents, getting up early for alpine starts, and living what we cover. Our readers want and expect content from true experts, and that's what we provide. 
The process doesn't end there. After a gear-testing trip with our staff or when one of our esteemed freelance testers sends us information and photos, we spend a tremendous amount of time and effort fine-tuning that content to make it great. We often get positive feedback on the clarity, helpfulness, and depth of knowledge reflected in our articles, which is a result of that effort. In terms of photographs, you'll notice that our images are professional-grade and taken in beautiful and often-remote places from the Pacific Northwest and Utah's Canyon Country to the far reaches of Patagonia. This adds to the challenge, but we enjoy the art of photography almost as much as writing, and it is a distinguishing feature of the site.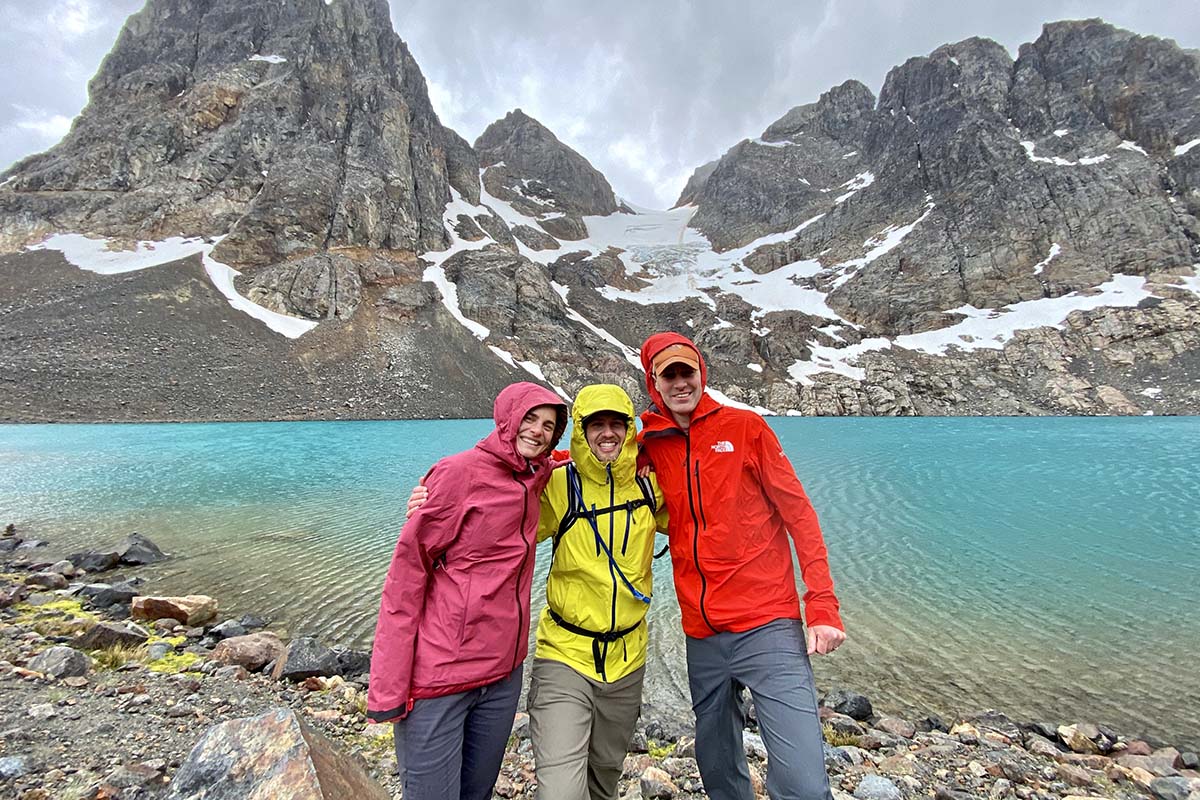 Gear and Revenue
Just like you, many of the products we test are purchased at full price from retailers like REI Co-op (a year-round favorite), Evo (a fantastic retailer for winter sports), Patagonia (a quality brand and pioneer in the industry), and our local outdoor stores. In addition, we receive some product samples from manufacturers, particularly for new releases. This often allows us to complete our extensive testing and photography period before they hit the open market—then you can make your buying decision in-season when the need strikes without having to wait months for us to complete our reviews.
We always retain complete editorial independence in our articles and never receive any financial compensation from manufacturers for reviews. It makes no difference to us whether the product was purchased or provided as a sample—we'll tell you our candid opinion. Some of the best feedback we receive from readers is that they appreciate all of the honest criticisms we provide, which are just as helpful as positive feedback in making a buying decision (if not more so).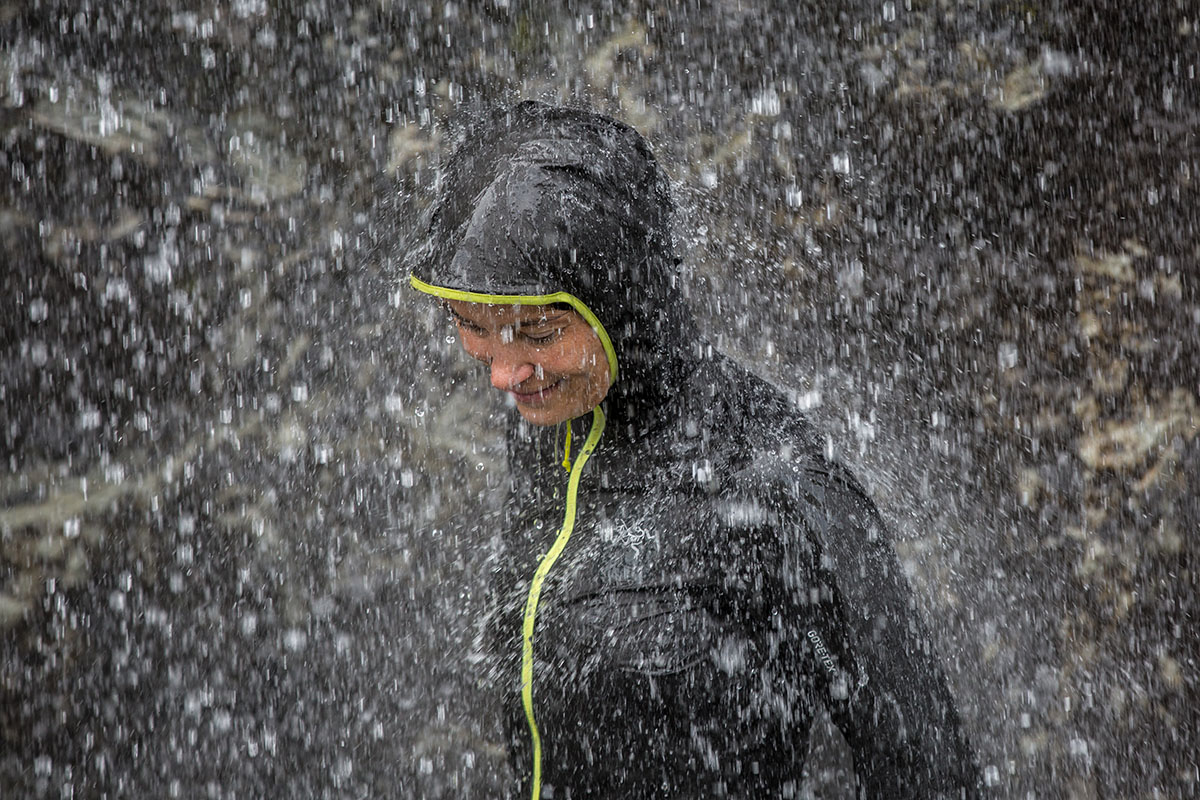 Our revenue is generated when you make a purchase through the links or buttons in our articles, by using the price compare tools on our gear reviews, or by shopping directly through the retailer links on our support us page. We really appreciate when you do—the price is the same to you, but this allows us to continue testing and reviewing as much gear as possible. And if you return a product, we make nothing. If you end up being disappointed with our recommendations and don't come back to the site, we lose our readership. That's why we always set a very high standard for our work, constantly striving to provide the best, most honest, and most helpful information around.  
 
Our Ethos
We love outdoor gear, but the outdoors is not about gear. People have climbed high mountains, skied challenging terrain, and backpacked deep into the wilderness long before hydrophobic down or the ultralight movement existed. And we all have old gear lying around that we absolutely love despite it not being made from the newest or lightest materials. These old relics are a point of pride, and we'll always encourage readers to first look at what they have before acquiring something new.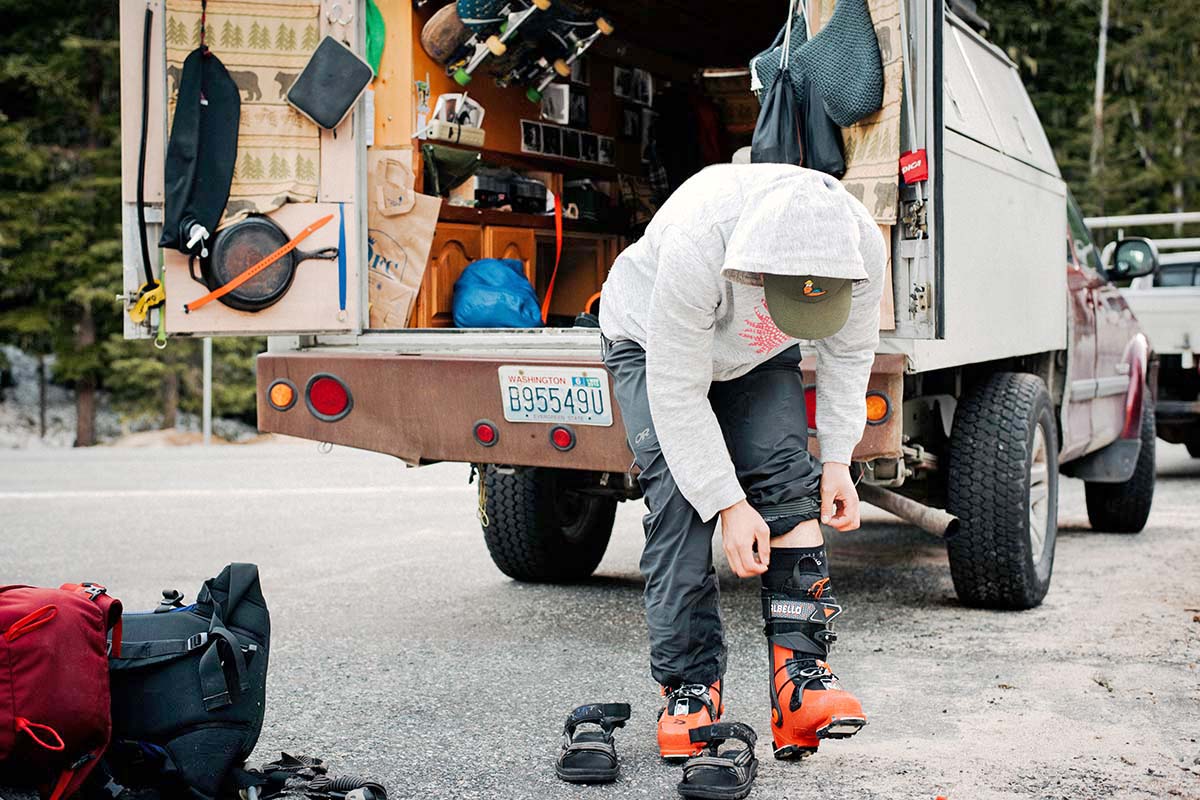 That said, the right outdoor gear certainly can make your trip a whole lot more fun. In 2020, there are a ton of impressive technologies and innovative materials that can help lighten up your pack, keep you warm and dry, and make your adventures noticeably more comfortable overall. And if you're going to be shopping for a new jacket or tent, why not find the best model to fit your intended uses and budget? On this site, we share our experiences and opinions good and bad, and you can pick whatever suites your fancy—if anything at all.
Switchback Travel is an online publication and our revenue comes primarily from e-commerce, but we encourage you to support your local outdoor stores, even if you have made your decision based on our content. Shopping from the comfort of your home is great, but every adventure destination needs a local gear shop, and there is no replacement for trying something on in-person and getting advice on local trails and conditions. We like to stop in and support our favorite outdoor shops like Neptune Mountaineering in Boulder, Feathered Friends in Seattle, and New Moon in Northern Wisconsin, and hope you do the same with your local store.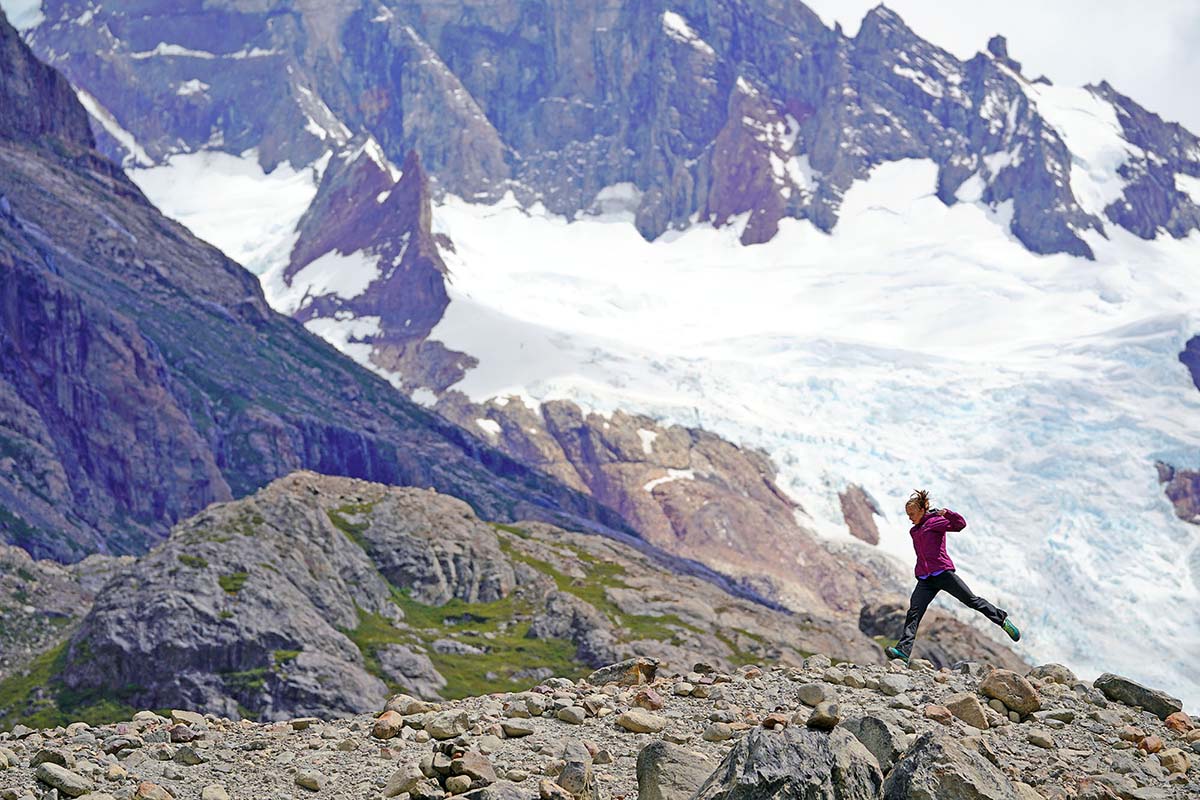 Giving Back
At Switchback Travel, we believe that it is our responsibility to get involved and give back. Not only do we cherish our public lands and outdoor spaces for personal recreation and happiness, but our website and staff are supported by people's ability to get outside. We are a proud member of the The Conversation Alliance and support national environmental organizations like the The Nature Conservancy, Earth Justice, The Sierra Club, Protect Our Winters, Grand Canyon Trust, and more. We also donate each year to a number of local land trusts, trail networks, and other grassroots environmental and social organizations. For those of us who love the outdoors, we must do all that we can to preserve it for generations to come. 
Read More From Switchback Travel